Diversity in procurement is a social and economic advantage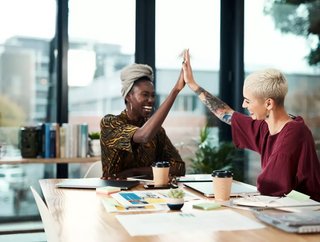 In allowing diversity to flourish in the procurement sector, the workforce is more efficient and competition is high
Diversity in procurement looks much the same as it does in any other sector: a range of people with different skill sets, contacts and life experiences, which when put together, make an impenetrable foundation. 
If everyone thinks the same way, has been educated in the same institutions, has completed the same internships, knows the same people, culture and language - blind spots are not covered, errors gape and clients are misunderstood. Ensuring an organisation is structured to accommodate diversity strengthens global businesses against competition. 
There are many different forms of diversity and most can be broken down into two groups: internal and external diversity. 
Internal diversity covers the components of one person which they do not choose, such as:
Race and ethnicity

Age 

Ability (physical or mental)
Externally diverse aspects are things a person can change about themselves, but which are certainly swayed by other people:
Their level of education and personal interests 

Their physical appearance

Religious beliefs

Marital or relationship status
There can be disadvantages to diversity. For example, in a practice known as tokenism, a business may choose to hire a person simply because they are different from the majority of their colleagues. This might be to make the business look more inclusive or to meet goals set by senior colleagues - but the individual has not been hired for their skills. 
Pinkwashing in procurement - it's not pretty
You've heard of 'Greenwashing' - but there are various forms of deception in the business laundry basket too. 
Social washing refers to the moral masks worn by businesses whose interest in, for example, human rights, slips when clients aren't watching. A company complicit in blue washing is one which stands shoulder to shoulder with the UN, while hiding unethical business dealings.
But one term in particular creates a disservice to diversity, meet the ugly stepsister: 'Pinkwashing'. This is not one red sock in a room full of fluffy whites, businesses guilty of pinkwashing overtly support LGBT+ diversity and inclusion, but only as a box ticking exercise, in front of cameras and customers. 
That's a lot of diverse laundry to dry and fold, however, many procurement businesses have seen the clear impact of honest inclusion and open diversity - here's some of the best:
Companies amplifying diversity in their procurement sector 
Amazon
Founded: 1994, Washington, USA
Revenue: $113bn 
The global garage warehouse Amazon has dedicated itself to diversity by:
Vowing to double the number of Black leaders at Amazon, compared to figures from 2020

Senior and executive roles held by women will be increased by 30%
"My support for diversity makes some followers come for a tweet & go for another," tweeted Candi Castleberry Singleton, Vice President of Global Diversity, Equity, and Inclusion at Amazon. "I live unapologetically at the intersection of difference: abilities, faith, gender, generations, nationality, politics, sexual orientation."
Coca-Cola
Founded: 1892, Atlanta, USA
Revenue: $37bn
This year, Coca-Cola has started working with Ebony/Jet, Revolt TV and My Cultura, minority-owned media businesses.
Coca-Cola declared it is: "Committed to supplier diversity by maximising procurement opportunities and proactively engaging and building partnerships with diverse suppliers."
Procter & Gamble
Founded: 1837, Ohio, USA
Revenue: $70bn 
After recently including 21 diverse-owned suppliers to its supply base, Procter & Gamble said they were 'well on their way' to spending $3bn with such businesses by 2030.
A P&G statement read: "We will continue to add diverse companies to our supply base and help our suppliers diversify their own supply networks in the United States, as well as increasing our investment with women-owned businesses throughout the world."
Target
Founded: 1902, Minnesota, USA 
Revenue: $93bn 
Target has partnered with veteran support groups, to ease military veterans back into the civilian workforce, regardless of the physical or mental health challenges they may face.
Earlier this year, Target declared that it would spend $2bn with Black-owned businesses, by 2025. The retail giant has laid a conscious plan to work with over 500 Black-owned businesses, from marketing agencies to construction companies.
Virgin Media
Founded: Reading, UK
Revenue: $5bn 
As a part of Virgin Media's Meaningful Connections Plan, the company has a sturdy plan to "create hundreds more employment opportunities for people from under-represented communities".
Simmons & Simmons
Founded: 1987, London, UK
Revenue: £437mn
With a team across Europe and Asia, the group leads procurement dealings with diversity and inclusion at the forefront. 
"Simmons & Simmons have been a partner to Stonewall for many years and have a well-established commitment to LGBT equality", said Ruth Hunt, Chief Executive at Stonewall. 
Equal opportunities leads to business benefits 
Gurudev Singh, a Columbia Business School graduate based in New Delhi, India, is involved in sustainable procurement at Global Factory 365. He sees diversity in procurement as a positive, both socially and financially. 
"Most large companies believe in supplier diversity", explained Singh. "Giving equal opportunities to every size of company and segment of people, like providing certain business supplies to minority groups, small and medium business enterprises, women's enterprises, others such as LGBT owners as suppliers, this gives both the company and the supplier benefits.
"Diversity helps companies to increase the competitiveness between suppliers, as well as increase the base of suppliers. The benefits are both social and economical."
Where to learn more about diversity in procurement 
Embedding lesbian, gay and bisexual equality in the supply chain
LGBT+ charity Stonewall has released a guide: 'PROCUREMENT Embedding lesbian, gay and bisexual equality in the supply chain' to better advise those who wanted to create a more inclusive environment for employees and clients
eProcurement company Jaggaer has created a webinar series Procurement with Purpose: Protecting People, the Planet and Profit. Speakers include Peter Smith, Managing Director at Procurement Excellence and Justin Sadler-Smith, SVP Northern Europe at JAGGAER
Breaking Barriers: Hire Ground
The hosts of Breaking Barriers: Hire Ground detail their personal experiences of uncovering truths about different communities, from Cloe Guidry-Reed's encounter with a women's-only space, to Adam Moore's exchange with a Korean police officer.
The hosts explain how such knowledge has helped them to make more room for inclusivity in procurement.