Amazon recruits Twitter Exec as new VP of Global Diversity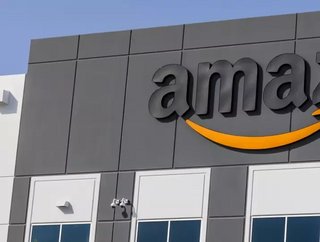 Amazon has acquired a new Vice President of Global Diversity, Equity, and Inclusion, Candi Castleberry Singleton, a previous senior exec at Twitter
Amazon is aiming to increase its employee diversity. The global powerhouse has revealed its ambitions to double its number of Black leaders within the company compared to 2020, and raise the number of women in senior and executive roles by a welcome 30%. To tackle its diversity targets, Amazon has appointed Candi Castleberry Singleton as its new Vice President of Global Diversity, Equity, and Inclusion. And Castleberry Singleton is ready to hit the ground running.
New executive appointment hopes to stimulate diversity change
As the world's biggest online retailer, it's accepted that Amazon will undoubtedly experience larger amounts of scrutinisation in comparison to its smaller competitors, but that hasn't prevented the company from receiving backlash over its lack of employment diversity. Amazon recently came under fire over claims of supposed discrimination and had to battle a number of lawsuits alleging racial and gender bias of workers in corporate and management roles. Accusations have also been circulating over the company's decision to hire Black employees into lower positions compared to White workers, who also supposedly see faster rates of promotion.
Despite Amazon's persistent denial of discrimination, it has recruited its new Vice President of Global Diversity, Equity, and Inclusion to ensure further accusations are avoided.
Amazon's executive acquisition bodes well for the company's diversity goals
Amazon's Senior Vice President Beth Galetti, speaking on Castleberry Singleton's appointment, says she will join the leadership team "and be the driver of our bi-weekly DEI updates with the S-team."
Leaving her role as a Vice President at Twitter managing the platform's intersectionality, culture, and diversity (ICD), Castleberry Singleton brings with her a sense of optimism and an eagerness to motivate change in the company's handling of diversity. 
"If we get this right, together we can create a greater sense of inclusion not only within Amazon but for Amazon customers around the world," she says.
Previously, Castleberry Singleton has been recognised for her role in leading the #GrowToghether strategy - which focused on Twitter's ICD - and establishing the Dignity & Respect Campaign, which has succeeded in securing a number of awards for its efforts in helping create more inclusive and transparent organisations.