Profile: Beverage giant The Coca-Cola Company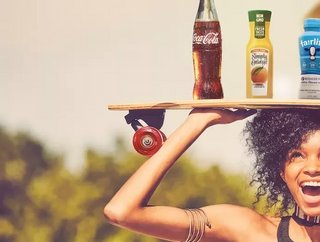 "It Had to Be Good to Get Where It Is," Procurement Magazine takes a look at Coca-Cola and celebrates its work in supplier diversity and procurement
Because "It Had to Be Good to Get Where It Is," (Coca-Cola's 1926 slogan) we take a look at The Coca-Cola Company, a non-alcoholic beverage global beverage company, and one of the world's most recognizable brands.
Founded: January 29, 1892, Atlanta, Georgia, United States
Headquartered: Atlanta, Georgia
Chairman and CEO: James Quincey
Revenue: In 2020, The Coca-Cola Company's net operating revenues amounted to around 33.01 billion U.S. dollars worldwide. 
Fun Fact: Although Coca-Cola did not actually create the legend of Santa Claus, as is widely believed, they did play a role in creating the warm, jolly character with rosy cheeks we have all come to know as Santa Claus, having commissioned illustrator Haddon Sundblom to paint Santa for Christmas advertisements. 
At The Coca-Cola Company, procurement means much more than just savings and leveraging economies of scale. The procurement team takes a strategic approach to procurement, working not only to ensure an optimal product and service but collaborating with suppliers to foster innovation and drive sustainability and supplier diversity. 
Home to more than 500 beverage brands, some 20 of which are billion-dollar-brands, Coca-Cola stands as owner of the world's largest beverage distribution system, reaching consumers in over 200 countries, and takes supplier diversity seriously, increasing 2021 spending with minority-owned media 5x compared to 2020, and with an ambitious goal to hit $1 billion in annual spending. 
It's why they made our July Procurement Magazine cover and took the #1 spot in our Top 10 Diverse Companies in Procurement list.
Coca-Cola is "committed to supplier diversity by maximising procurement opportunities and proactively engaging and building partnerships with diverse suppliers." The company says that its "procurement strategy will develop stronger local communities and create long-term growth."
In this year alone, Coca-Cola has stepped up spending with minority-owned media companies, enrolled 100% of its US corn supply into a pioneering sustainable agriculture initiative and partnered with AB InBev, Unilever and Colgate Palmolive to spur next-generation of sustainability innovations.
"Following a thorough analysis of our marketing spend, we recognized we could do more to support an equitable media landscape by creating growth opportunities for minority-owned and led outlets," said Melanie Boulden, Chief Marketing Officer, North America Operating Unit, The Coca-Cola Company. "We must take a leadership role, and that's why we're not only committing to increase our investment with minority-owned and led media companies but also are focused on non-media partnerships and empowerment initiatives designed to foster growth and increase competitive advantage of minority businesses and communities."
The company was also recognised by The National Minority Supplier Development Council (NMSDC) for its commitment to increase its spend ith Black-owned suppliers by $500 million.
So, how does Coca-Cola manage it's supply chain?