Procter & Gamble Splashes $3bn on Supplier Diversity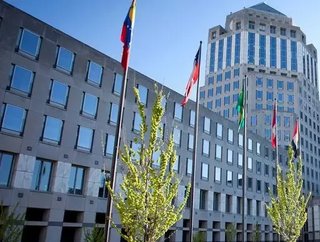 Since 2008, Procter & Gamble (P&G) have spent more than $2 billion annually with diverse-owned businesses globally...
Procter & Gamble , an American multinational consumer goods corporation, has always strived to be a leader in supplier diversity. In recent years, the company's diverse portfolio has been well advertised. But now, the trailblazing company has announced the cost of such an audacious initiative. According to the recent announcement, between 2008 and 2020, P&G has spent $2.8bn with diverse-owned businesses and added 21 diverse-owned suppliers to its supply base.  
The company they are 'well on their way' to spending $3bn by 2030, with their brands building into their business strategies and the company helping their suppliers build equality and inclusion into their company strategies too. 
"To achieve this, we will continue to add diverse companies to our supply base and help our suppliers diversify their own supply networks in the United States, as well as increasing our investment with women-owned businesses throughout the world." it read in a . 
Despite the challenges of 2020, P&G also introduced a new supplier for their corporate call centre, diverse-owned creative and marketing agencies, and a chemical manufacturer for their fabric and home care brands. 
Ripple effect in P&G's supply chain
"As P&G grows spend with diverse owned businesses, we create positive ripple effects for the people and communities throughout our supply chains, enabling P&G and our partners to be a force for good, and a force for growth," P&G's Chief Purchasing Officer Ana Elena Marziano.
An increasingly diverse global population means there is a need for a diverse supply chain. Diversity in the supply chain can not only bring new ideas and solutions but can also boost market growth. It has the potential to not only reduce socio-economic inequalities but also to create stronger and more stable communities. With forward-thinking supply chain management, the benefits can be endless. 
(Image: P&G)