Target: Supporting black lives with supplier diversity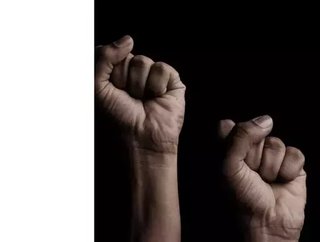 Target continues to take action, focused on supplier diversity and supporting Black lives, committing to spend $2 billion with Black-owned business by 2...
When it comes to supporting Black lives, Minneapolis based has been ahead of the game.
On May 29, 2020, after the disturbing video showing Minneapolis police officer Derek Chauvin kneeling on George Floyd's neck hit the internet and caused civil unrest across the US, despite incurring damage and loss of property due to looting, Target issued a entitled "A Note From Brian Cornell to Our Teams and Communities in the Twin Cities and Beyond," in which CEO Brian Cornell said:
"We are a community in pain. That pain is not unique to the Twin Cities—it extends across America. The murder of George Floyd has unleashed the pent-up pain of years, as have the killings of Ahmaud Arbery and Breonna Taylor. We say their names and hold a too-long list of others in our hearts. As a Target team, we've huddled, we've consoled, we've witnessed horrific scenes similar to what's playing out now and wept that not enough is changing. And as a team we've vowed to face pain with purpose.
"Every day, our team wakes up ready to help all families—and on the hardest days we cling even more dearly to that purpose. As I write this, our merchant and distribution teams are preparing truckloads of first aid equipment and medicine, bottled water, baby formula, diapers and other essentials, to help ensure that no one within the areas of heaviest damage and demonstration is cut off from needed supplies.
"Our store and HR teams are working with all of our displaced team members, including the more than 200 team members from our Lake Street store in Minneapolis. We will make sure they have their full pay and benefits in the coming weeks, as well as access to other resources and opportunities within Target. We'll continue to invest in this vibrant crossroads of the Seward, Longfellow, Phillips and Powderhorn communities, preserving jobs and economic opportunity by rebuilding and bringing back the store that has served as a community resource since 1976. In any of our other locations that are damaged or at risk, the safety and well-being of our team, guests and the surrounding community will continue to be our paramount priority.
"It's hard to see now, but the day will come for healing—and our team will join our hearts, hands and resources in that journey. Even now, Target leaders are assembling community members, partners and local officials to help identify what more we can do together and what resources are required to help families, starting right here in Minnesota.
"Since we opened our doors, Target has operated with love and opportunity for all. And in that spirit, we commit to contributing to a city and community that will turn the pain we're all experiencing into better days for everyone."
 Brian Cornell
Chairman and CEO 
At a time when so many brands chose to remain silent rather than alienate customers, the note struck a chord, with some even calling it . Companies started following suit, realizing that silence was not going to be acceptable.
And the company continues to show us how it's done.
Supporting black lives: Big words backed by real action
In September the Target pledged to increase Black employees by 20% over the next 3 years, and in celebration of Black History Month, it released an made by and for the Black community,
Continuing to take action, on Wednesday, the massive retailer announced it was committing to spend $2 billion with Black-owned business by 2025. The retailer with a conscious plans to work with over 500 Black-owned businesses to add products across different categories. The company will also increase its spend with Black-owned companies in areas such as marketing agencies, construction companies, facilities maintenance service providers and more.
Additionally, the company is looking to create new resources, including the aimed at further supporting Black-owned startups by dedicating a team to help scale operations. "Target Forward Founders gives early-stage entrepreneurs the access, education, resources and flexibility they need to elevate to the next level."
"We have a rich history of working with diverse businesses, but there's more we can do to spark change across the retail industry, support the Black community and ensure Black guests feel welcomed and represented when they shop at Target," said Christina Hennington, executive vice president and chief growth officer, Target. "The bold actions we're announcing today reflect Target's ongoing commitment to advance racial equity for the Black community. They also represent significant economic opportunity for hundreds of new Black-owned companies, who we look forward to doing business with for years to come."
Target's stand to show that value-led businesses make bank, and supplier diversity is not about goodwill; it's about good business.
Register for Supply Chain & Procurement Magazine's Webinar, , sponsored by Icertis by clicking .