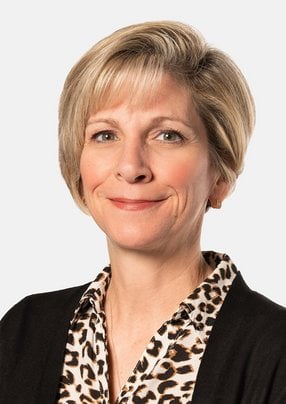 Interview with Jennifer Jewson
Jennifer Jewson, Chief Procurement Officer for LyondellBasell
Please could you start by introducing yourself and your role?
My name is Jennifer Jewson and I'm the Chief Procurement Officer for LyondellBasell. We are a leader in the global chemical industry creating solutions for everyday sustainable living. We produce chemicals, polymers and compounded products used in critical applications ranging from sustainable transportation and food safety to clean water and quality healthcare. Our Procurement team procures materials for both the direct and indirect categories and is located in the Americas, Europe and Asia.
How did you come to work in the procurement industry?
I have worked for LyondellBasell for 25+ years and started as a PhD chemist in the Research and Development team. I went back to school to earn a Master of Business Administration in Finance and then moved over to commercial roles running some of our businesses. I was asked to move from the sell-side to the buy-side of the company as we wanted to have a greater connection from our suppliers to our customers.
What key trend in the procurement industry are you finding most interesting currently?
The movement to more sustainable raw materials. This trend is allowing for greater collaboration amongst suppliers, customers and peers within our industry. The work to recycle plastics either through mechanical or advanced recycling to make a pyrolysis oil feedstock is key for a more sustainable future. We are exploring other sustainably sourced materials such as additives for some of our key products. This takes time and requires collaboration between suppliers and customers. We also strive for supplier diversity and to create an environment where people can bring their true selves to work.
What has been the most inspirational piece of advice you have heard during your career?
Take risks, you never know how much you can achieve unless you push yourself. Throughout my career, I have been asked to take roles that I may not have pursued otherwise and am glad that I took the challenge. I learned that I can adjust quickly and produce results. I was able to broaden my career and my viewpoint which has made me a greater asset for my company and a more strategic thinker.
What has been your greatest achievement so far in your career?
The ability to drive change within our company through the relationships that I have built over my career. I have worked at LyondellBasell and predecessor companies for over 25 years. During that time I have been able to build a network of talented individuals, which I have been able to lean on for projects or roles during my tenure. Together, we have been able to make a major impact and have had fun along the way. I love to see talent grow and become future leaders for our company.
What has been your greatest challenge that you have overcome?
Not getting in my own way when driving progress for our team. It is incredibly important to step back and empower your team to lead. As I have gained more experience, I have been able to observe time and time again that the team will always come up with better ideas collectively than I would have been able to do on my own. Diversity of thought is key to drive innovation, collaboration and overall performance.
What are your plans for the future?
Continue positioning Global Procurement as a true business partner for our company as we drive value and sustainable solutions. This is a great time in our industry as we create more sustainable products for our customers. We are looking at the end to end value chain to find those solutions that are better for our environment, the economy and society as a whole. We have the opportunity to truly make a difference, and I am able to collaborate more than ever with my peers, suppliers and customers.
By opening a new fulfilment centre in the city, our customers in Perth will be able to access an even greater selection of items that can be shipped quickly This will be a huge win for the region.