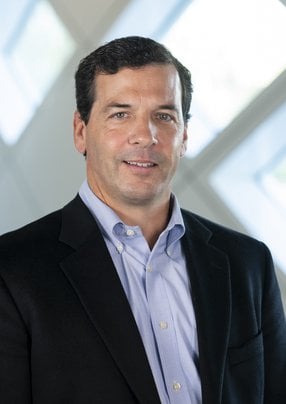 Scott Schwartz
Chief Procurement Officer and Head of Sustaining Engineering at Royal Philips

Philips' Chief Procurement Officer and Head of Sustaining Engineering Scott Schwartz on getting the best from strategic partners to benefit the customer
Companies all over the world are trying to leverage their supplier and procurement ecosystems to give them a competitive advantage in the current marketplace. It is something easy to say but considerably more difficult to align that strategy with tangible results.
One company that has developed their model to embrace their strategic partners and give key executives a wider view of conception of products to their end delivery is Philips.
Scott Schwartz is Chief Procurement Officer and Head of Sustaining Engineering at Royal Philips and has seen the company evolve in his eight years with a greater focus on health technology.
"I wouldn't go anywhere else or to any other sector because the beauty of what we do here is that we make products and solutions which have a direct connection to our family and friends. Our products help them and other people around the globe improve or save their lives. That's really inspiring and has motivated me throughout my career in medtech." Schwartz's journey to Philips has seen him transition across different areas of responsibility since completing a mechanical engineering degree at MIT. He began at 3M after graduating, before achieving a master's degree in mechanical engineering at the University of Minnesota and an MBA at the University of Minnesota. He says one of his ambitions was always to become a leader of technical people, so having a technical skillset along with the MBA gave him a broader view of the overall business. He went on to serve eighteen years at Boston Scientific in product development and supplier engineering, which provided an opportunity to develop expertise across the whole E2E product development cycle.
The structure at Philips gives Schwartz more of an end-to-end overview of products as they are designed and delivered. The traditional procurement responsibilities fall under his management, but there is also the engineering arm connected to procurement, which allows them to leverage their relationships with their strategic partners to deliver what he believes are superior results.
"It is a unique combination compared to most other procurement organisations that you would typically see," he says. "We are also heavily involved in new product development – which I think is common with other procurement organisations – but we are doing it at an even more technical level, partnering with the R&D organisation and getting involved very early in that new product innovation cycle."
Schwartz champions using an early engagement culture with their key suppliers, as he believes it provides them with an opportunity to step up their impact by giving them a seat at the table.
"Everybody thinks that every procurement leader says, 'We are going to leverage the supplier ecosystem and bring the suppliers closer to our activity'. It's easy to talk about the concept, but it's very hard to do in practice. We have done some of the structural things, like consolidating our supply base to strategic suppliers that have strategies and visions lined up with Philips' strategy and vision."
Aside from the relationship Philips develops with their strategic partners, any medtech company needs to put the relationship with patients and healthcare professionals at the heart of everything they do. Schwartz speaks passionately about viewing the products they develop from a customer point-of-view to make sure they make a tangible difference to the end users.
"We're making these products to help people; real people and real faces are using our products. So that purpose, that responsibility, is constantly reinforced in the organisation and I'm trying to continually implement this outside-in view in the organisation. We want everybody thinking outside-in. What does this product do, and, as I understand what it does, how do I improve that?"
Read the full story HERE: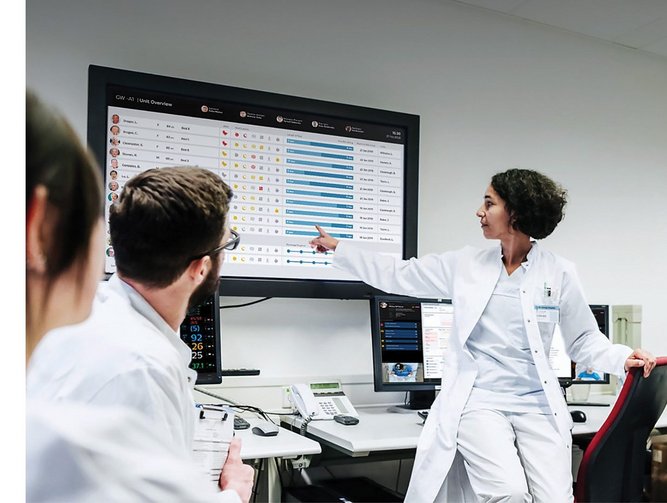 Royal Philips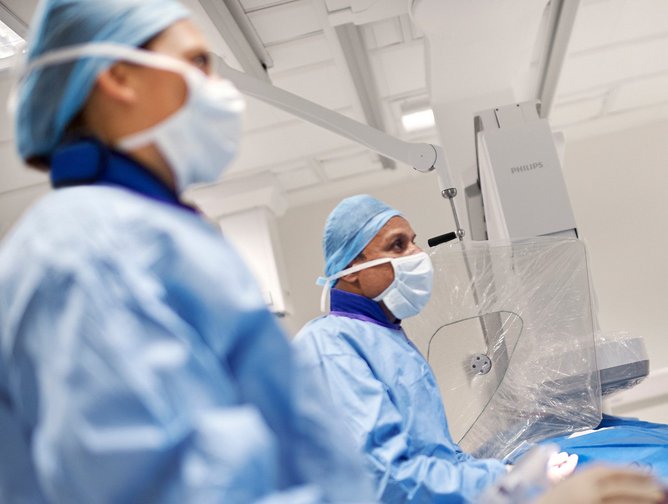 Royal Philips
By opening a new fulfilment centre in the city, our customers in Perth will be able to access an even greater selection of items that can be shipped quickly This will be a huge win for the region.