GHX: Procurement Platform Helps Hospital Staff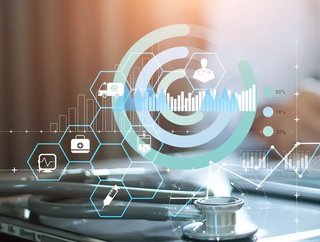 The GHX Procure platform will help hospital staff automate procurement and focus on patients
Chances are that the last time you went to a hospital, you wanted to have the doctor or nurse's full attention. That's why GHX built its Procure inventory system: so that healthcare providers can automate routine procurement tasks and refocus their energy on people. During COVID, this was doubly important. 'The system has been invaluable to our large COVID-19 vaccination programme at the Bournemouth International Centre', said Perry Spender, head of procurement at Dorset HealthCare University NHS Foundation Trust. 'This streamlined the whole process'. 
What Is It? 
GHX Procure is a cloud-based platform that helps hospitals manage inventory. Picture it like an online shopping site, but for key materials such as jabs, medicines, and protective equipment. GHX is betting that by helping hospitals automate their supply chains, they can make better, more informed decisions. 
Who is GHX? 
A healthcare automation and data company. GHX serves 4,100+ healthcare providers, 600 North American manufacturers and distributors, and 1,500 providers in Europe. The company was formed back in 2000 by five of the world's largest medical manufacturers—Johnson & Johnson, GE Healthcare, Baxter International, Abbott Laboratories, and Medtronic. From the start, its whole mission is to use digital tech to reduce healthcare inefficiencies. 
Why It Matters: Supply Chains Under Pressure
As hospital staff try to order enough doses of COVID vaccines, they've spent increasing amounts of patient time managing stock approvals and requests. Budgets are tight. And new healthcare procurement regulations like the Medicines and Medical Devices Act 2021 (MMDA) have made visibility critical. 
'GHX Procure's reporting functions mean we can easily manage and maintain stock levels', said Spender. Team members can use Zebra handheld scanners to use GHX Procure on the go'. Further, hospitals can double-check orders, record recalls, and trace products back to specific departments. Finally, its Inventory Manager module automatically orders new stock when products such as vaccine doses or PPE falls below a certain level. According to MedTech News, this cuts overspend and mitigates the risks of last-minute procurement. 
Said James Minards, GHX Europe's Country Manager for the UK & Ireland: 'Tried and tested supply chains have been ill-suited to sudden spikes in demand. We have a culture of over-buying with the potential to create mass shortages'. He added that GHX Procure would improve overall hospital procurement efficiency. 'Our frontline medical staff will spend less time on complex supply chain management—and more time with patients'.