Arkestro: the future of healthcare procurement is predictive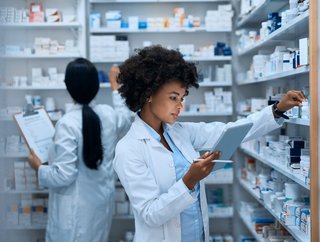 Discover why the future of procurement in healthcare and pharmaceutical is predictive, and when done right enables strategic business operations
Now more than ever, the world is understanding the significance of procurement and the dependency that organisations have on each other.
With this dependency and expanding ecosystems, it will vital for organisations to better optimise their strategic planning and procurement if they are to be successful.
---
"Critical suppliers are deeply integrated with day-to-day operations, and it is the successful management of these suppliers that delivers a competitive advantage leading to greater business impact. At the same time, digital acceleration and the need for agility have expanded the role of procurement and finance from cost-management functions to broader champions of risk management, strategic decision making, and business agility" - Harvard Business Review.
---
Procurement's flaws in traditional approaches
COVID-19 exposed many flaws in global operations including procurement and supply chains. "Procurement and sourcing teams worked tirelessly to find solutions to disrupted supply chains. It was clear JIT models needed to be updated and alternative suppliers were needed," commented Arkestro.
Whilst these models have worked well for many years, COVID-19 highlighted the flaws in cost reduction strategies and just-in-time (JIT) methods.
---
"In many ways, this is a system that has worked remarkably well. But as the COVID-19 pandemic has made painfully clear, it has a major flaw: It doesn't help firms develop resilience" - Harvard Business Review.
---
As such, organisations have begun to question the traditional metrics, instead, they are paying closer attention to resilience, agility, risk mitigation, and supply relationships. It is clear that predictive procurement is a top priority for CPOs going forward to navigate current and future disruptions.
Why predictive procurement is the future for healthcare and pharmaceutical
While many organisations came to a standstill during the pandemic, the healthcare and pharmaceutical industries experienced extreme pressures, with healthcare treating those suffering from COVID-19, and pharmaceutical required to ramp up their production and distribution of vaccines and medical supplies.
With the use of advanced technology, healthcare and pharmaceutical organisations can harness predictive procurement capabilities to better analyse the vast quantities of current and historical data, accurately and in real time.
With the help of AI the industries can act in advance of rising prices and product shortages with smarter decision making.
"Predictive procurement is the key to health and pharma procurement teams avoiding supply chain disruption, championing risk management, and playing a critical strategic role in their organisation. All while still maximising cost savings," commented Arkestro.