Three key takeaways: Responsible procurement AI use report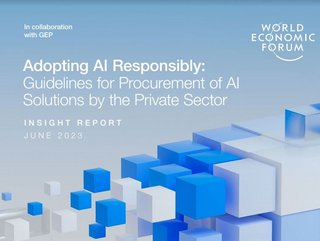 Adopting AI Responsibly report (Credit: WEP / GEP)
A task force of more than 40 companies have contributed to the World Economic Forum's new guidelines for the responsible use of AI in procurement
GEP took a leading role in the project to develop a practical and comprehensive guide on how to apply artificial intelligence responsibly in the sector. The guide details how it can be applied to help optimise cost, resilience, efficiency and sustainability.
Key takeaways
There is currently very limited guidance on industry standard practice and ways to minimise organisational risks during adoption
A procurement team needs to keep a high level of control to make sure AI tools deliver ethical, responsible and reliable solutions.
There is a role for various business functions in the deployment of AI solutions including product teams, IT, legal and procurement.
"In the gold rush to apply AI to improve how companies source suppliers and manage global supply chains, there is a very real risk that organisations will dehumanise decisions and unintentionally ignore waste, CO 2 emissions, and inequality, with devastating consequences to business, communities and the environment," explained Subhash Makhija, chief executive officer and co-founder, GEP.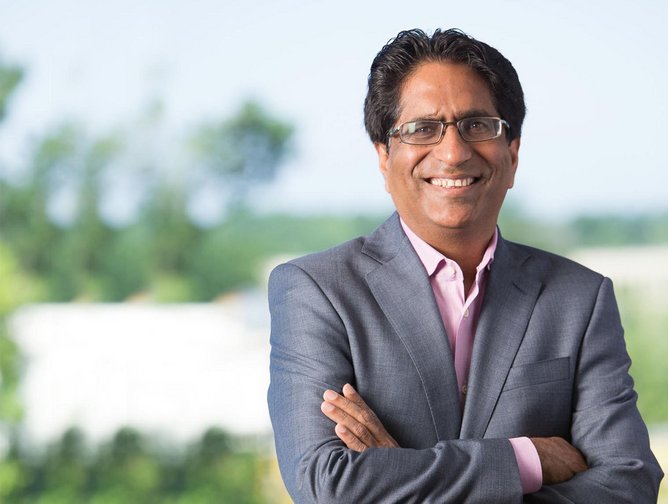 Subhash Makhija, CEO and co-founder, GEP (Credit: GEP)
What else is included in the Adopting AI Responsibly guide?
The report from the World Economic Forum and GEP is a resource for procurement professionals and wider business leaders and provides a framework for the responsible use of AI deployment.
The guidelines set out a number of key action points including emphasising the importance of transparency, accountability, and human centred design from the development stage through until implementation. There are also suggested frameworks for integrating ethical principles into procurement criteria and the evaluation of solutions based on security, bias and privacy.
"This framework is an essential resource for business and procurement leaders who want to guarantee that their organisations are at the forefront of socially responsible AI adoption," explained Mudit Kumar, vice president, GEP, and lead fellow with The Forum.
"Applying these practical steps will increase companies' confidence that they're effectively assessing suppliers, identifying risk, predicting disruptions, optimising costs, and meeting their environmental and social goals, as well as future-proofing their AI investments."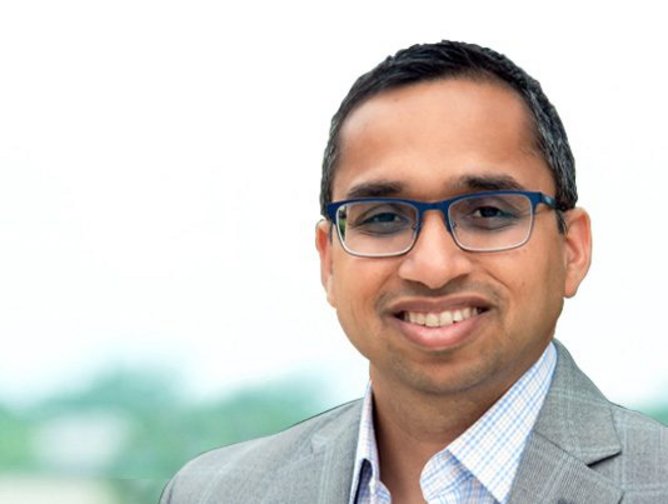 Mudit Kumar, Vice President, GEP (Credit: GEP)
The guide has been developed over the last year and a half, with GEP and The Forum working with more than 40 companies, including Appen, BenevolentAI, Boston Consulting Group (BCG), BP, Builder.ai, Credo AI, CrowdAI, CUJO AI, HCLTech, IBM, OmniBot.ai, Pryon, Retrain.ai, Scale AI, The Cantellus Group, and Versatile, to develop the guidance
through workshops and interviews with technology, procurement and business leaders.
The report comes as industry leaders spoke at Procurement and Supply Chain LIVE New York and debated the value of AI in the sector and how it can be deployed.
The Procurement Strategies Forum featured Dean Ocampo, Director of Product Marketing at ServiceNow, Rajeev Karmacharya, Head of Strategic Sourcing and Category Management at Fannie Mae, Clive Rees, Vice President, International Chief Procurement Officer at Fujitsu and Mark Gilham, Evangelist at Enable.
Read more on the discussion here.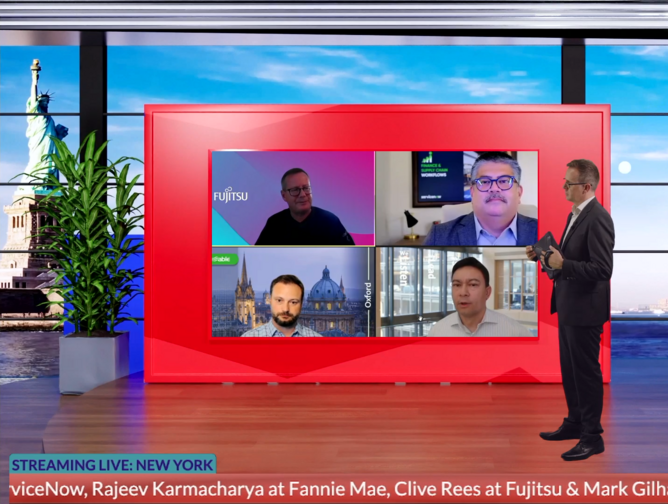 Procurement and Supply Chain Live New York (Credit; BizClik)
The rapid growth of AI functionality in procurement technology is seeing regular updates to systems and new solutions in recent months.
Scoutbee have recently announced AI updates to their intelligence platform, Procurability have partnered with dSilo to boost their AI capabilities and Globality have launched generative AI use within their procurement bot.
GEP have also demonstrated integrating OpenAI's ChatGPT technology withvia Microsoft Azure to offer more actionable insights to optimise operations.