ProcureAbility partners with dSilo to boost AI capabilities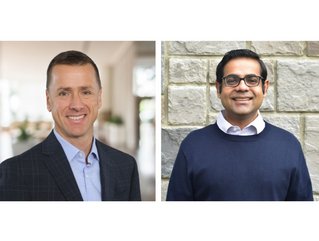 Conrad Snover, CEO of ProcureAbility and Sharad Malhautra, CEO of dSilo (Credit: LinkedIN)
ProcureAbility, a leading procurement services provider, has announced a partnership with dSilo, an AI company specialising in deep learning.
ProcureAbility, a leading procurement services provider, has announced a partnership with dSilo, an artificial intelligence company specialising in deep learning. This collaboration aims to boost the performance of procurement organisations by harnessing the power of AI. ProcureAbility will utilise dSilo's technology platform, ProcureGPT, to enhance existing systems and human contributions, providing valuable insights and intelligent actions.
Integration with existing systems
The introduction of this AI technology aims to address the challenges faced by procurement organisations today, such as managing disconnected processes and relying heavily on manual tasks. ProcureGPT integrates with existing contract management and procurement systems, to eliminate inefficiencies caused by silos. This integration empowers procurement professionals to tackle areas such as spend leakage, contract compliance, and missed opportunities, modernising the decision-making process in business.
"This partnership couldn't have come at a more opportune moment. We see cognitive computing as the next enabler for Procurement's evolution towards a higher level of strategic value generation for the business. AI has already disrupted many industries, and procurement is next, in fact it's already begun. With ProcureGPT, the future of procurement powered by AI is now,"​​​​​​​ said Conrad Snover, CEO of ProcureAbility.
"The partnership between ProcureAbility and dSilo is a significant milestone in transforming procurement practices," said Sharad Malhautra, CEO of dSilo. "Together, we are revolutionising procurement, benefiting organisations of all sizes by significantly enhancing operational efficiency and driving value through our transformative AI-enabled platform."
This collaboration between ProcureAbility and dSilo brings forward an opportunity for procurement professionals to leverage AI technology in their daily operations. By harnessing the power of AI, organisations can overcome common challenges, streamline processes, and make more informed decisions. The integration of ProcureGPT enables procurement teams to tap into the potential of AI, maximising efficiency and delivering value to their businesses.
It comes as more procurement technology providers seek to find ways to aid digital transformation with AI powered solutions. Read how artificial intelligence can impact on the future of procurement here.