Big name speakers at Procurement & Supply Chain Live NY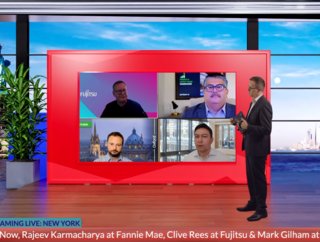 Procurement and Supply Chain Live New York (Credit; BizClik)
Top end speakers from across the industry have turned out for Procurement and Supply Chain Live New York
Guests from firms including AWS, Mastercard, EY, Capgemini and Snowflake spoke across two stages to showcase some of the best in strategy, digital transformation, innovation, sustainable practice and thought leadership.
The BizClik event was attended by virtual delegates from around the world who were also able to put their thoughts and questions to the speakers via a dedicated show app.
The value of AI in procurement
A highlight of the event on stage one was a discussion of the current and future application of generative AI in procurement practices and how that needs to be balanced with human expertise and the value of relationships.
The Procurement Strategies Forum featured Dean Ocampo, Director of Product Marketing at ServiceNow, Rajeev Karmacharya, Head of Strategic Sourcing and Category Management at Fannie Mae, Clive Rees, Vice President, International Chief Procurement Officer at Fujitsu and Mark Gilham, Evangelist at Enable.
"As a technologist I love ChatGPT but in terms of procurement and supply chain we're a long way off seeing meaningful changes to our business," said Ocampo.
He added: "There are parts of the business its going to be great at, such as virtual agents, but regarding learning algorithms that generate recommendations, we're a long way off."
Fujistu's Rees agreed, saying AI "is only part of the solution for procurement strategies", adding: "It's not going to solve everything and we shouldn't expect it to. In procurement we have lots of data and make lots of decisions. We get decision crossroads, and if we make a wrong decision it's difficult to find our way back."
He continued: "In theory, AI should give us the opportunity to make better and more-informed decisions, but it won't make the decision for us, and nor should it."
Gilham expanded on this, saying how human knowledge is still vital to understanding problems but that AI "is still a very useful tool".
He said: "Data on its own isn't that useful. We've got to understand the business the data relates to, and that's where it's going to struggle because requires a lot of tribal knowledge in most businesses."
He added: "It's about getting out there and understanding data trends. In many cases, none of this is written down. I think AI has a long learning curve before it can blend the two pieces together. What it potentially can do is help us focus more on the important things."
Karmacharya of Fannie Mae agreed, saying: "In the near what I am excited about the most is the use of AI on spend analytics and contract analytics. We can use AI tools that can help us be more efficient about identifying risks in a contract model. I have also experimented with using intelligent tools to score red lines across various suppliers.
"There is definitely potential, but I think we still have some way to go to get to really using it on a day-to-day basis."