Staff burnout continues to rock procurement & supply chains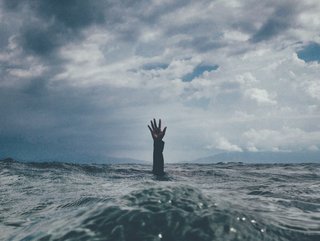 CIPS study finds sustained staff burnout due to stress and high pressures are continuing to have a crippling impact on procurement and supply chains
A working definition of procurement is "a vital business function encompassing a range of activities for an organisation to obtain goods and services."
Shifting perspective just a couple of degrees though, we move beyond 'functions' and 'activities' to get to the actual heart and purpose of procurement, which is essentially people.
The relationship between wider geopolitical occurrences such as the pandemic, war, inflation and the energy crisis, and procurement, is reflexive and circuitous.
Global events influence procurement (and importantly procurement teams - and people), and procurement influences global events.
This can be seen in rising staff burnout numbers "following the prolonged period of crisis response management, which [...] left many professionals in procurement at their breaking point," according to an article, citing a CIPS study.
More recently, a CIPS, Supply Management article, pointed to two surveys, which "have painted a picture of buyers facing burnout as they struggle to keep operations running, while stressed teams are finding retention more difficult, with roughly a fifth of buyers planning to leave their roles."
If these projected resignations do in fact occur, it will mean an almost 20% loss of procurement staff, which will continue to intensify the already-mounting stresses on economies and people around the world.
Emeritus professor in supply chain strategy at Cranfield School of Management, Richard Wilding, warned MPs "volatile, uncertain, complex and ambiguous" operating environments meant procurement professionals are leaving the industry.
Further research by Skills Dynamic "found that almost all (99%) supply chain professionals were concerned about the impact of high employee turnover due to pressurised working conditions, and a lack of recognition for their work.
The CIPS, Supply Management article provided recommendations on how procurement professionals can ensure that their teams don't burn out:
1. Encourage mental and physical well-being
2. Tailor approaches to individual needs
3. Training to ensure employees are equipped to deal with challenges
4. Collaborative working to ease the burden
5. Assessments of mental health and stress
6. Tackle inefficiencies though AI and Tech
Notice that the focus is - and should be - on people. This seems obvious, since the issue is employee burnout, but the obvious can, at many times, get lost in the storm of events.
Processes should always have people in mind. Both as causes, as as consequences. Until the human dilemma is dealt with, all the mechanisms in the world will not be able to solve the procurement and supply chain puzzle.