Survey of 500 CFOs: Modernisation key to tackle supply upset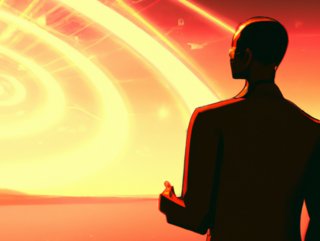 Survey of 500 CFOs: Modernisation key to offset supply upset
PYMNTS & Corcentric's recent study finds that companies are investing in digital procurement technology to modernise operations & expand their business
Recent carried out by PYMNTS in collaboration with Corcentric has discovered that companies are focusing their digital procurement technology investments primarily on modernising operations and expanding their business.
The research; Digital Payments: Modernising Procurement Processes, was based on a survey of 500 CFOs from healthcare, finance and insurance companies, as well as retailers and manufacturers, and sought to discover their payments system pain points — and how they are investing in digital payments technology to solve them.
The results revealed that retail and manufacturing companies are strongly investing in digital technology to improve procurement operations and limit business disruptions caused by future supply chain breakdowns.
Retailers and manufacturers depend on a steady flow of products for their shelves and raw materials to make goods. That may explain why 31% of retailers are investing in procurement systems and 53% plan to do so. Among manufacturers, 42% are already investing in upgrading their procurement technology, with another 44% planning to invest in this area.
It is no rude awakening that as the world becomes more technologically advanced, businesses are looking to modernise their processes by investing in digital procurement technology.
But the research found that while retail and manufacturing industries have been leading the charge in this area, healthcare companies and finance and insurance firms are still playing catch up.
Companies are placing greater emphasis on digital procurement technology to expand their businesses and improve their supply chain and logistics management functions.
In particular, companies that are investing in digital procurement technology are prioritising their supply chain and logistics management functions.
These businesses are focusing on supplier data systems, such as real-time inventory information and supply chain analytics, which can help them improve their planning and forecasting and make adjustments as needed.
The recent impacts of the pandemic have also driven businesses in these industries to shift their focus towards digital payments technology investments.
Companies are hoping to be better prepared for any unpredictable outcomes such as faltering economies and supply chain disruptions.
As more and more businesses invest in digital procurement technology, the benefits are becoming increasingly apparent.
By streamlining their supply chain and logistics management functions, businesses can improve their efficiency and stay ahead of the competition, a conclusion which, now strewn across hundreds of research papers, never ceases coming to the fore.