KPMG: Top 10 trends for the future of procurement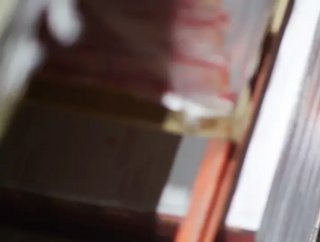 Procurement Magazine takes a look at KPMG's 'Future of Procurement' report listing the Top 10 trends for the future of procurement
"CEOs are looking to the procurement function to take on a broader and deeper set of strategic responsibilities than ever before. Organisations are facing unprecedented change and disruptions that threaten their future viability [...] In the midst of continuous disruption, one thing can be certain: procurement should disrupt itself to grow and stay in front of change" - KPMG.
10. Agile operating model
"The majority of organisations and functions are aware that the future can require different and flexible operating models to keep pace with the changing landscape," said KPMG. 
It is anticipated that the effectiveness and measurement of the operating model value will no longer be linked simply to 'how much have you saved?' but it will be linked to how suppliers, customers, and other stakeholders 'feel' about procurement. 
9. Workforce of the future
Advancing procurements digital journey will require an augmented set of skills. "Commercial acumen will likely always be a staple, but being empathetic, technology conversant, and analytically fluent will become minimum requirements," said KPMG. 
8. Insights and Analytics
"Data and analytics are one of the cornerstones of the future of procurement and a key foundation for enabling supplier-centricity, customer-centricity, and category innovation," said KPMG.
In order to achieve this, procurement functions need to seamlessly integrate data sources and provide easily digestible, real-time and accurate data points. 
By breaking down data silos procurement functions should be able to shift from:
Descriptive to predictive 

Did-cost to should-cost modeling 

Auditing to proactive compliance monitoring to mistake proofing 

Reactive sourcing to automated sourcing and bid evaluation
7. Digital procurement platform 
"Today's leading procurement organisations recognise that technology and automation will likely continue to improve all aspects of the procurement operating model, helping to drive efficiency and effectiveness," said KPMG.
Procurement functions can gain a competitive edge by replacing manually intensive and administrative tasks with new technology to allow professionals to focus on higher-value tasks.
"Companies wanting to be among the group of innovators need to set out on the digital transformation journey sooner rather than later," added KPMG.
Digital procurement platforms can help organisations to modernise with:
Extreme automation

Extreme integration

Value-added services

AI everywhere 
6. Ethical procurement
With there being no signs that the spotlight will take a break for ESG, procurement functions looking to future-proof their operations should incorporate sustainable procurement and investment into ESG into their long-term strategy. 
Procurement functions looking to be more efficient and sustainable should look to develop four key areas:
Transparency in procurement

Predictive analytics to identify risks

Innovation and circular business models

Drive ecosystems
5. Customer-centric procurement 
"Procurement is typically blamed for having outdated and nonintegrated technology, hard to understand policies and procedures, limited insights on purchases being made, and overall contributing to frustration versus alleviating it," commented KPMG.
It will be important for procurement functions to consider adopting a customer-centric approach in their future strategies for systems, processes, and people, as customer expectations continue to change.
"Procurement will look to become a true business partner, not a spend gatekeeper, and business leaders can recognize the value-added from procurement and want to work with them," added KPMG.
4. Category innovation
"What does category management do for you today? Probably not much," commented KPMG. "Being a leader in category innovation is about supporting the organisation to deliver the most optimal commercial model for the organisation, and acting ahead of the market as opposed to reacting to the market."
By harnessing big data and analytics, procurement functions can gain deeper insights for category managers. However, in order to realise the true value of big data and analytics procurement needs to implement the right systems, processes, and people. 
By harnessing these solutions alongside the likes of automation and predictive AI, procurement functions can achieve on-demand insights for forecasting, demand planning, and 'should-cost' modelling.
3. Third-party centric procurement
"Today's supplier interactions are largely tactical and lack any real insight or platform integration," said KPMG. Which is why procurement functions should be looking to create new operating models that are third-party centric, to foster supplier and third-party performance, relationships, and innovations, while mitigating risks.
2. Digitalisation
"In a world where most purchasing experiences are available at the touch of a button, customers and employees alike are no longer willing to accept a cumbersome process and extensive delays," said KPMG. 
Modern procurement functions should be striving to enable a seamless digital experience, integrating suppliers, customers and the organisation together with the help of digital platforms, analytics, workforce capabilities, and an agile working model.
1. Scale and speed
"We believe it's no longer business as usual for procurement," commented KPMG.
The function is experiencing an unprecedented level of scale and speed required when it comes to transformation to address the disruptors. A key to success will be the proactive development of a blueprint for how to turn the current disruptions into competitive opportunities.
To find out more, click here.