Suppeco + BAE: Extracting Value through SRM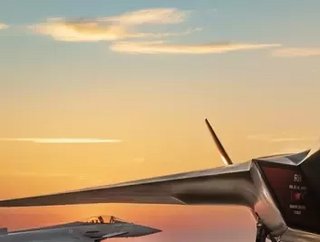 Partnering with Suppeco, BAE is extracting procurement value, innovation and growth through reimagined, data-driven supplier relationship management
"Applied Intelligence understands the importance of collaborative relationships that naturally support innovation and growth. They are driving value throughout the whole of their supplier ecosystem."— Suppeco
The need for procurement to proactively and effectively drive healthy, long-term supplier relationships that encompass and reflect the entirety of a companies objectives and values has never been greater. Cost is no longer our main directive, and as we strive for sustainable, resilient supply chains that unearth competitive advantage, we must find new and better ways of working with suppliers. Suppeco is one of those ways.
Suppeco is reimaging supplier relationships, leveraging the cloud and data to bring partners together for measurable, democratised supplier relationship management that prioritises extracting value, innovation and growth. Sheldon Mydat, CEO of Suppeco, is a Procurement & Supplier Relationship Evangelist who is passionate about the powers of SRM. If you're not following him on LinkedIn, you really should. The man brings the conversation.
"Lean and cost-driven ecosystems are flawed. Put simply; collaborative relationships are the new competitive advantage. In enterprise terms, that's an additional 10-15% incremental savings annually across the top 10% of suppliers – which generally equates to 80% of the external supplier spend", said Mydat, over LinkedIn, of course. 
The quote goes to show exactly what Mydat and his team get right, although costs will always remain part of the conversation, it is but only a part, to be balanced with other requirements (more on that coming up in the July edition of Procurement Mag, with our friend David Loseby of Barkers Commercial Consultancy). However, redirecting the conversation away from being laser-focused on cost doesn't mean the conversation goes soft. On the contrary, with the right tools and data, it should be quite the opposite.
Suppeco's partnership with BAE is the perfect example.
BAE Systems Meets Suppeco
BAE Systems is a British multinational arms, security, and aerospace company headquartered in the UK. Simon King is the Head of Supplier Management and Operations for Applied Intelligence, a division of BAE dedicated to the protection and security of large corporations and financial services organisations.
Partnering with Suppeco, BAE is realising the powers of robust, value-extracting Supplier Relationship Management (SRM).
In the Suppeco case study, Driving value by improving collaborative supplier relationships, Mydat and King discuss how the relationship has enabled AI's entire Supplier Relationship Management (SRM) approach and how it couldn't have come at a better time.
"Suppeco landed on our radar at a time when we were embarking on a new programme to drive greater value from procurement and supply chain," said King. "The organisation wished to move away from arm's length relationships and build its SRM capability to encourage more transparency and openness." 
At the time, SRM was being managed through basic supplier management policies, documentation and spreadsheets for KPI performance tracking. "I wanted to get away from managing relationships through spreadsheets and the huge investment of time required to create slide decks for periodic governance."
When Sheldon showed them what he and his team had been developing at Suppeco, AI agreed to a trial.
Extracting Value: From Category Management to

True

Supplier Relationship Management
King says that "like most large organisations working with multiple suppliers and various levels of complexity, Applied Intelligence was traditionally focused on driving category spend within their procurement function". "But this goes nowhere to leveraging the strategic value within supplier relationships."
"Focusing purely on cost efficiency and contract performance has historically put the emphasis on the numbers and the contracts. This tactical approach leverages a crucial but finite opportunity to drive value."
"In contrast, within the relationship space, lives an infinite array of opportunity to collaborate, to create value, promote transparency, innovation, agility, and, importantly, to promote growth across the ecosystem and supply chain." 
Accountability & Visibility: Bringing Tangibility to the Intangible
By bringing visibility and enabling accountability, Suppeco brings structure to aspects of SRM that have long been intangible, making for a more democratic process that leverages real-time data. King says that what he really likes about Suppeco and what makes them so successful for them "is that our suppliers have extensive access to the platform too." 
"Suppeco's rich dashboards give direct visibility of how actively our most important relationships are being managed, and what our challenges and successes are within each one. This is especially useful from a holistic and aerial perspective." "And the fact that our suppliers are able to see how we operate and that we're open to criticism drives an immediate step-change in supplier behaviour." "They can see that we aren't just managing their performance on Suppeco. We're also monitoring our own. This has really helped in securing supplier engagement and buy-in." 
"Previously, our meetings with suppliers would be formal events taking place monthly or quarterly, backed up by a PowerPoint deck," King explains. "All the information would be historic, compiled by one party or the other, so we'd be effectively meeting to talk about what's already happened." 
"Now we're running our performance reviews directly from the Suppeco platform and remotely sharing up-to-date screens and real-time live data." "It enables difficult conversations that drive positive change. We're already seeing this reciprocal approach drive increased value." 
Historically, some of AI's suppliers' would submit performance reviews showing 100% green status for both parties, regardless of actual performance. However, now, as all parties can access to the tool, suppliers feel more assured speaking up and advising AI where there may be room for improvement.
"Another example of the impact of the complete picture that Suppeco helps us to understand is when there are problems." "KPIs' flag alerts; however, jointly underpinning those with narrative, we're now able to see the approach being taken to resolve issues and to track and score those processes too." "This enables us to acknowledge progress made behind the scenes and sends a very different and more motivating message to our teams and partners than just reacting to a red flag."
"I guess the pandemic was a good catalyst for this way of working," said King. "But now, it's become Business As Usual."
SRM is at the heart of better, value-driven procurement. Establishing the frameworks that fuel mutually beneficial value-add partnerships is the first step to realising objectives, whatever they may be. So it's no surprise that at the beginning of 2021, BAE decided to license Suppeco.

Check out the full case study for more on the benefits of this beautiful partnership.