BAE Systems and Rolls-Royce win £85mn UK gov contract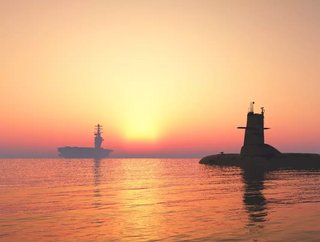 BAE Systems and Rolls-Royce win £85mn contract with UK gov to take on the challenge of developing a new generation of submarines for the Royal Navy
BAE Systems seems to be acquiring contract after contract. The company is constantly making headlines with its big-budget deals struck with prestigious organisations, and its latest: a contract sealed with the UK government worth a cosy £85mn. The agreement sees BAE Systems take up the challenge of drawing up the Royal Navy's new generation of submarines, alongside co-contracted partner, Rolls-Royce. 
Designs developed by both parties will see the replacement of the Astute-class of submarines (known as SSN-Replacement) with new, modern, nuclear-powered upgrades. 
Royal Navy readies for new nuclear-powered upgrades
"Marking the start of a new journey for the Royal Navy's submarines, British designers and engineers will lead the way in developing submarines for our Royal Navy," says Ben Wallace, UK Defence Secretary. "This multi-million-pound investment ensures that this vital capability will be ready to replace our Astute-class submarines as they come out of service, whilst supporting high-skilled jobs across the Midlands and North West of England."
CEO for the Submarine Delivery Agency, Ian Booth, admits that the contract is a challenging but achievable one. 
"Although it is too early to determine what the capability solution will be, designing and building submarines is one of the most complex and challenging feats of engineering that the maritime industry undertakes.
"Such work relies on some of the nation's most experienced defence nuclear experts from the very beginning of the design phase." 
Around 250 jobs at Barrow's shipyard in the UK are said to be supported as a direct result of the deal, with a three-year approval given to the Programme, Definition and Design phase for a capability solution for the Ministry of Defence's Maritime Underwater Future Capability.
BAE Systems signs with UK gov to tackle next-gen submarines 
Managing Director of Bae Systems' submarines business, Steve Timms, acknowledges the company's achievement at securing a deal on this scale. 
"We're very proud of our role in the delivery of the nation's submarine fleet and this contract further builds on our rich heritage. 
"In what is the 150th anniversary year of our Barrow shipyard, we now have the opportunity to further strengthen our partnership with the Royal Navy long into the future.
"We're looking forward to working with our partners and helping to deliver another strategically important and critical national defence programme."