Amazon Business Exchange joined by 1,500 procurement leaders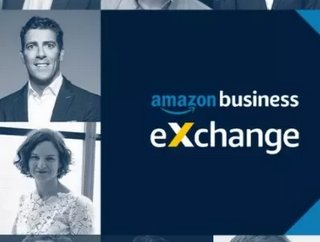 Procurement leaders met together for the Amazon Business Exchange, covering topics such as strategic procurement, digital transformation & sustainability
Over 1,500 procurement leaders from across Europe attended the annual Amazon Business Exchange this week. 
Amazon Business supports customers globally, from small businesses to non-profit organisations and government agencies. Procurement leaders in particular are offered shipping options - something leaders wanted to hear about following the recent supply chain disruptions.
The headline topics discussed at the Amazon Business Exchange were:
Strategic procurement 

Digital transformation

Sustainable initiatives 
What procurement leaders said
Amazon Business
"ABX has once again shone a spotlight on the most agile procurement teams and their best practices", said Molly Dobson, Country Manager UK & Ireland at Amazon Business."It's been exciting to see business leaders driving transformation in so many areas, from saving time, to lowering company costs, to developing and meeting sustainability goals. The vital role that procurement processes can play to enable sustainability was demonstrated by numerous speakers at the conference. Amazon Business is committed to supporting our customers' broader organisational goals and empowering them to build a more sustainable supply chain."
Diebold Nixdorf
"As a listed company, we have to observe strict requirements and therefore compliance in procurement is also very important for us. But that also means more process steps", said Rolf Rehmann, Global Category Manager IT & Communication Services Global Procurement at Diebold Nixdorf. "That's why we are always looking for ways to streamline our purchasing processes elsewhere. A second important point is tail spend. Until now, comparable suppliers and the corresponding offers had to be obtained individually. We see great potential for saving time here. In the same context: price is important - but here, too, the focus is more on process optimisation and time savings, because in the end, a saving of 5 cents doesn't bring much if the employees have to work 3 hours extra."
Capita
"Digital procurement saves us a lot of time", added Shahzad Saleem, Chief Procurement Officer at Capita. "We have an IT Sourcing Desk where we placed most of our IT transactions through distributors, but it was painful and clunky for all involved. This is where we started to work with Amazon Business and it's been a much more frictionless process, particularly on IT peripherals. Now we use their platform which offers us a wider set of products to look at, it is a much more competitive marketplace so we can get better prices, and it saves our team a lot of time rather than having to go out and look for multiple partners."
University of Siena
"Digitising our procurement processes has been a win for many reasons, beyond the primary and fundamental benefit of time and cost savings", said Fabio Semplici, Head of Procurement, Conventions and Heritage Division at the University of Siena. "For two years now, we have had to deal with the difficult task of managing distance learning for our students. In a very short space of time, we have had to revolutionise our teaching methods in order to be able to continue delivering lessons and workshops even in the midst of the Covid lockdown. Having an online marketplace to find everything we needed at the time has certainly been a great help, and now that we are gradually reopening our classrooms we are moving towards a full adoption of e-procurement processes to support many other areas of our business, so that we can also invest in processes that are more sustainable and mindful of the community we serve".
Systems of Acciona
"Procurement and the supply chain has been identified at Acciona as one of the main enablers of sustainability", said Fernando Hinojosa, Head of Global Strategic Sourcing and Corporate Procurement Processes and Systems of Acciona. "We're managing 50,000 suppliers, and we are monitoring that all follow and fulfill at least the minimum social and environmental requirements. We are leveraging Amazon's procurement function to find the best partners for reducing our carbon footprint, and for co-innovating with them to find more sustainable and preventive solutions."
Biz Clik Media event
Amazon is not the only business to offer procurement leaders a platform. In September, Biz Clik Media staged Procurement & Supply Chain Live in London. The two day event included speakers from leaders in Oracle, Thames Water, Shell, DS Smith and many more.