Prewave: The Supply Chain Due Diligence Act, Are you Ready?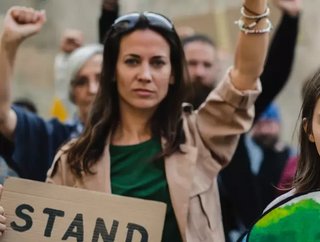 Prewave's new white paper on Germany's new supply chain diligence law provides an overview, strategies, goals and solutions for procurement leaders
If you haven't yet heard, on June 11, Germany enacted new supply chain legislation that holds German multinational corporations legally responsible for human rights and environmental abuses across their supply chains.
Regulating the liabilities companies based in Germany for human rights violations in their supply chain, Lieferkettengesetz (the German supply chain due diligence law) will come into effect in 2023. 
A new white paper from Prewave, a cloud-based, real-time supply chain risk intelligence platform, outlines the details of the topics covered under law, what exactly will be required, and how the law is being enforced and the penalties.
What areas is the law covering?
Bodily integrity and health

Freedom of association and the right to collective bargaining

Fair working conditions (safety at work, breaks)

Freedom from torture, slavery and forced labour

Protection of children and freedom from child labour

Environmentally related obligations to protect human health
Supply Chain Risk Management
A key highlight from the report: "The supply chain due diligence law commits companies to implement an obligatory risk management system. The higher the risk for human rights violations in their supply chains, the higher the need for more in-depth the risk management system and measures. Companies are liable, if issues could have been prevented with appropriate preventative measures. The level of liability decreases with the supply chain depth. The law differentiates between violations at ones own company, the direct suppliers or the further supply chain". 
"Companies have to regularly evaluate and monitor the risks in their supply chains and react quickly once an issue arises. If the monitoring results in an alert at a supplier, a risk analysis for this supplier has to be conducted. Risk management in terms of the supply chain due diligence law accordingly means creating understanding the supply chain by creating transparency as well as continuous monitoring of the supply chain". 
The report also offers key questions you should be asking and courses of action you should be taking, such as gaining transparency beyond tier 1 suppliers, supplier data management and supply chain monitoring.
Whether the new law applies to you or not, customers, employees, and our planet are demanding action. gaining transparency and mitigating the risks that lay within your supply chain should no longer remain an option. The report provides valuable guidance to all looking to mitigate their supply chain risks.

Download Everything you need to know about the Lieferkettengesetz.