Catching the Prewave to a Sustainable Resilient Supply Chain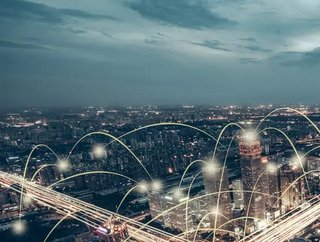 We take a look at how some of the world's largest automakers are catching the Prewave to sustainability and resilience
In the innocent age of 2017, years before we knew Covid-19 to ever be a thing, and sustainability and supply chain resilience weren't garnering nearly the attention they are today, Dr Lisa Smith and Harald Nitschinger co-founded Prewave, a cloud-based, real-time supply chain risk intelligence platform that's been adopted by some pretty serious players, such as Audi, Porsche, and Volkswagen.
So, how did it all start? 
Dr Lisa Smith and Harald Nitschinger sit down with Procurement Magazine to share their story, how it all works, and why it's a big enough deal to grab the attention of some of the world's largest automakers.
Smith kicks us off, "Harald and I, we founded Prewave together in 2017. This was after I finished my PhD at the Technical University in Vienna in informatics, where I had already spent five years researching the technology that is now at the core of Prewave. So it's really a university spin-off that turned into a startup.
"I was very much interested in the sustainability of companies and their supply chains. And while working on my PhD. I was researching new data sources that could help us to gain more transparency and knowledge on what is happening in supply chains. At the time the research topic was if we could use social media data to better understand what is going on in supply chains in real-time.
"Can we find out where standards are not okay? Can we find out where there may be pollution, but also can we find out what disruptions are going on? Like fires, explosions, or anything else that could potentially disrupt global supply chains? This was basically where we started and then we researched the technology together with the university with other universities from Asia. 
"After that, Harald and I, who had known each other since high school, decided to found this company together. Harald brought in his industry knowledge and we had regular exchanges on what I was researching and Harald saw the potential it had for the industry. And that is basically how Prewave was born.
"Then the journey started of how can we best bring this technology into the market. This was where a lot of Harald's networking knowledge came in to use, in order to transform this technical prototype into the market-ready product global platform it is today."
Catching the Prewave
One of the great things about Prewave, is that it meets you wherever you are at, providing a very low barrier to entry. Nitschinger explains."One of the main advantages of a solution like Prewave is that you can start almost immediately. What we need as a starting point is just the basics, a list of suppliers that our customers would be interested in monitoring. Everybody has that to some degree. The difficulties lie in gaining visibility on the end-to-end supply chain, down to the raw material. But the first tier of direct suppliers is normally not an issue and it's all we need to get started.
"When we work with customers, we onboard them and within weeks, they will be ready to receive risk alerts and start monitoring. And therefore the barrier to entry is extremely low. Where other sustainability solutions rely on supplier assessments and other supplier-provided inputs, the Prewave solution at its core relies on public data. This means our customers don't need to ask for permission or cooperation from anybody. They can just start. And therefore, it's one of the first steps a company can take into the sustainability and risk management landscape because it's the first level of transparency. 
"We work with companies with complex supply chains. Many of our customers have hundreds, if not thousands of suppliers, and they have a level of in-transparency. Their supply chains are complex enough that they cannot manually keep track of what's going on within their supply chains on a day-to-day basis. If you think about a company like Volkswagen, tens of thousands of suppliers, how can you possibly keep track of what's happening at those companies on a day-to-day basis? You need an automated system, an artificial intelligence-based system that enables you to get a consolidated risk feed of what is happening at those suppliers in a structured and highly consolidated way."
"That's why companies like Volkswagen, who of course need to roll this out for tens of thousands of suppliers, choose to partner with Prewave because it's actually feasible for them to do it within a short period of time."
"We basically support them in reading and understanding huge volumes of data, which are published on social media and news media all around the world in order to figure out what is happening in their supply chain. And then we also help them to collaborate with their suppliers. It's not a necessity, but it's a capability our platform has. You can quickly get status updates and feedback from your suppliers on orders and work to resolve the issues."
Mitigating Supply Chain Risk
There are many areas of risks and potential threats to your business that lurk within your supply chain. To name only a few, and in broad strokes, risks can include environmental risks, cyber risk, natural disasters, operational risk, product incidents, consumer unrest, financial stress, legal stress, political and labour unrest and Corporate Social Responsibility (CSR)  incidents such as unethical labour, poor working conditions, pollution or contamination.
The landscape of risk is vast, which is why Prewave monitors your supplier base for things like labour strikes, lawsuits, floods, hurricanes, unpaid wages, or perhaps citizens complaining about air pollution or water contamination.
Nitschinger explains the complexities of identifying risks in a global supply network. "A purchaser or supply chain manager say in central Europe or North America they most often aren't aware of the risks that lay in their global supply networks because they don't have that visibility into what is happening in, for instance, Indonesian language on Twitter. And therefore, it oftentimes takes weeks or even months for that information to somehow trickle up the chain. 
"Maybe some NGO picks it up and reports on it. But you could have found out months ago based on social media sources, and that's where Prewave gets its name because we allow customers to stay ahead of the curve and not be surprised by risks, but rather identify them and react to mitigate the impacts as soon as possible."
Supply Chain Mapping: Gaining Transparency
You can't manage what you can't see. Supply chain mapping is essentially the first task in garnering greater supply chain visibility to allow for more in-depth risk management efforts, and it can be a herculean task all on its own. Prewave can help, streamlining and automating the process.
"Another very critical element of the Prewave solution is that it allows our customers to invite their suppliers to come on board to collaborate with them and to also bring their suppliers on board. So it's really a rolling model of invitations and of collaboration that emerges within supply chains. We have currently thousands of active suppliers on Prewave commenting on risks that are happening at their facilities. And those companies can bring on their suppliers which really allows you to map your supply chain on a deeper level," says Nitschinger.
State of the Art AI Provides Actionable Insights 
Smith gives us the details. "The core technology that is behind Prewave uses state of the art AI and natural language processing, and I think this is where we really are different from any other solution on the market. The alerts we're generating are machine-generated. This is where machines have a lot more of an edge compared to humans of course when it comes to reading terms of use and social media data every second. And we do this in 50 different languages, and by analyzing text in local languages, that is where we can also find further risks, with say, suppliers in Turkey, Vietnam, China, or in Brazil. That is the advantage of the AI-based approach."
Of course, the entire point of identifying risk is so you can evaluate the potential impact on your business and react accordingly, and when it comes to supply chain, a significant amount of risk lays within the movement of goods and raw materials. Working with shipment visibility providers, Prewave can marry the data and provide alerts and information that is relevant to your shipments and your business, all on one dashboard. Not only will you know a shipment is delayed, but why.
As Nitschinger puts it, "Having shipment visibility allows us to better prioritize risks because we can, for instance, than understand if, say, a labour strike at a seaport or a supplier is actually relevant for our customer. If there's not a single shipment leaving within the next three weeks, for example,  you can then entirely disregard it from an operational standpoint."
Simplified supply chain risk management, with easy onboarding. It explains Prewave's impressive customer base.