Germany Adopts Revolutionary Supply Chain Human Rights Laws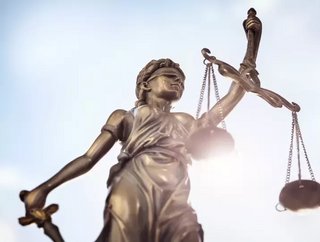 Supply chain legislation makes German multinational corporations legally responsible for human rights and environmental abuses across global supply chains
While the title states that Germany's newly adopted that targets human rights abuse across global supply chains is "revolutionary" ─ which it is ─, it certainly shouldn't be. But nonetheless, today, on June 11th, 2021, the German Parliament has ushered in a long-awaited shift to mandatory company compliance rules. After months of negotiation, the German lawmakers finally pushed it over the finish line within the final days of the current legislative period. The bill will see German multinational corporations held legally responsible for any human rights or environmental abuses found across their global supply chains. 
"The German government has taken a critical step to ensure that companies operate responsibly," said Juliane Kippenberg, associate director, children's rights division, at Human Rights Watch. "Respect for human rights in global supply chains is not something that should be optional."
This news comes at a time when global corporations are already being pushed towards environmental, social and governance (ESG) compliance, with a massive drive to reduce Scope 1, 2, and 3 carbon emissions from their supply chain operations and a concerted effort to avoid suppliers and manufacturers that do not meet the standards that industry-leading companies are now expected to meet. 
Who will the new law affect?
With Germany's new legislation, organisations that fail to meet the rules and regulations could be forced to pay fines potentially equivalent to 2% of their annual global turnover. However, it isn't applicable to all.

According to Reuters, under the act, companies above a certain size will be forced to establish set due diligence procedures that prevent the abuses; from 2023, only companies with more than 3,000 employees in Germany will be affected. From 2024, the rules will expand to companies with more than 1,000 employees. 
Statistics from within the country suggest that the first stage of this regulation rollout will affect 900 companies, while the second stage will put 4,800 companies under the spotlight. The bill will also enable the government to temporarily exclude from public tenders companies that receive fines in excess of €175,000. 
"Incalculable risks arise for companies," said Joachim Lang, general manager at the Federation of German Industry. A word of warning from a respected leader, at a time when industry lobby groups and wholesale businesses fear that the new law increases bureaucracy and suggest that price rises may be inbound. 
The Take of German Giants
After looking at the incoming legislation, Daimler AG, known more commonly as the automotive giant Mercedes-Benz, a company which, should there happen to be any ESG-compliance issues along its multinational supply chain, would pay a hefty fee, is welcoming of the push for change but hesitant about certain aspects of the bill. 
"Daimler's position is: The respect for human rights is a central aspect of our sustainable business strategy. We, therefore, welcome the progress made on the Supply Chain Act. Although the regulations are very ambitious, the proposed legislation has a sound approach overall. It is based on internationally recognised human rights and on international agreements. And it gives companies more legal certainty in an area that has so far only been partially regulated.
Supply chains are not "chains" but rather exceedingly complex networks: Daimler alone has over 60,000 direct suppliers - and many more sub-suppliers. For this reason, we also consider the proposed risk-based gradual model to be sensible. The responsibility of the companies lies primarily in their own business area and with their direct suppliers. Companies must then take action in the deeper supply chain if there are concrete indications of human rights violations. Daimler AG already does that today. 
Even though we support the proposed legislation in principle, we consider some aspects to be critical, e.g. the planned fines of up to 2% of the average annual turnover. Instead of threats of sanctions, we consider concrete measures, which companies must take in the event of deficits, to be more expedient. In addition, certain wordings are still vague and leave room for interpretation. Terms such as, e.g. "fair standard of living" should be phrased precisely in order to create legal certainty. Furthermore, documentation and reporting requirements should not lead to unnecessary bureaucracy and should be harmonised with existing rules. On the one hand, this does not help the people on the ground, and on the other hand, it puts a burden on the companies – and the implementation can pose substantial challenges for smaller companies in particular."
This law is arguably one of the most important developments in the supply chain space so far this year. But it must be remembered that changes do not and will not happen at the push of a button and that democratic principles should be applied to the discussion prior to enshrining legislation into tablature. Environmental and human rights advocacy is a hike, not a brisk walk around the park ─ so, for German companies, it's time to get their boots on the ground and start assessing their global, interconnected supply chain operations. And, hopefully, they'll set a stellar example for the rest of us.