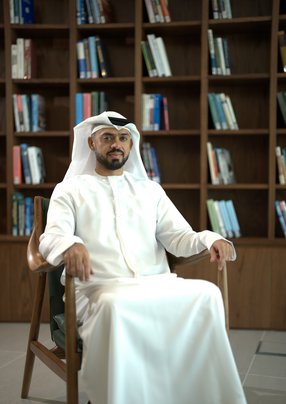 Mansour Al Blooshi
Head of Procurement at MBZUAI

Mansour Al Blooshi, Head of Procurement, Abu Dhabi's Mohamed bin Zayed University of Artificial Intelligence (MBZUAI), on delivering AI's future talent
There are many routes to becoming a Procurement leader, but Mansour Al Blooshi may have taken one of the more unusual career paths to the profession.
The world of procurement found Mansour almost by accident while he was working at Etihad Airways as a member of the airline's renowned cabin crew. Before that, he was a professional football referee in the UAE league.
"Being a referee taught me three valuable lessons that I bring to procurement," says Mansour, now Head of Procurement at Mohamed bin Zayed University of Artificial Intelligence (MBZUAI).
"Fairness, patience, and clear decision-making are crucial both on the football pitch and in procurement.
"No two days are the same in procurement. It is a routine job, but not a routine scenario."
Few readers would argue with that statement, especially as the role of procurement has evolved significantly in the decade that Mansour has been building his career and credentials. His rise has been even more impressive given he admits to never having heard the word 'procurement' until that chance discussion with an Etihad Airways' manager.
Mansour explains that he learned quickly through hard work, following his mentor's direction, and "never making the same mistake twice".
He spent a couple of formative years in the Etihad Airways' procurement team before moving to Masdar Institute (later merging with Khalifa University) in 2015 where he spent four years. He joined MBZUAI in 2020, commencing as Head of Procurement in August 2022.
Working at the world's first graduate, research university dedicated to artificial intelligence (AI) presents its own unique challenges – not least because it was a startup pioneering high-level curriculum in computer vision, machine learning, and natural language processing.
Then there was the dreaded pandemic to contend with, too. But that did not stop MBZUAI producing its first master's graduates in December 2022 and again in June 2023. The Class of 2024 will see the university's first Ph.D. students graduating.
MBZUAI was founded in 2019 and provides a purpose-built, high-tech, and eco-friendly campus. Currently, MBZUAI has 283 students from 41 countries. Its diversity makes it a unique and welcoming institution and benefits the work it undertakes.
"Sustainability is one of the major goals we are trying to achieve within the Abu Dhabi Government, not only the university," Mansour says.
"This is a long-term goal, but today if I make even a small change then in 10 years that might make a difference, and we may reach our 2050 goal."
One of the first sustainability initiatives instigated by Mansour was the removal of plastic water bottles.
He then set about creating a sustainability policy for procurement, setting out what suppliers need to do to meet MBZUAI's requirements.
"We made sustainability worth between five and 10 marks for our evaluation of suppliers, so that's around 20 percent of the commercial evaluation," Mansour explains.
"From IT to kitchen supplies, we look for products that are recyclable, sustainable, and do not impact the environment. We need to make sure that God-given resources are protected."
Read the full story HERE.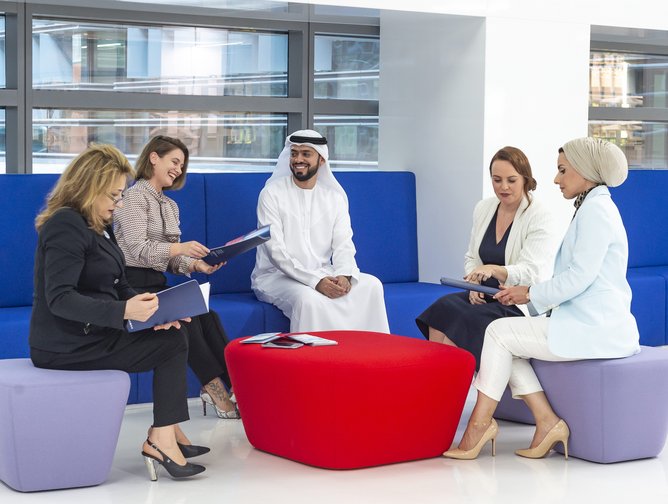 MBZUAI team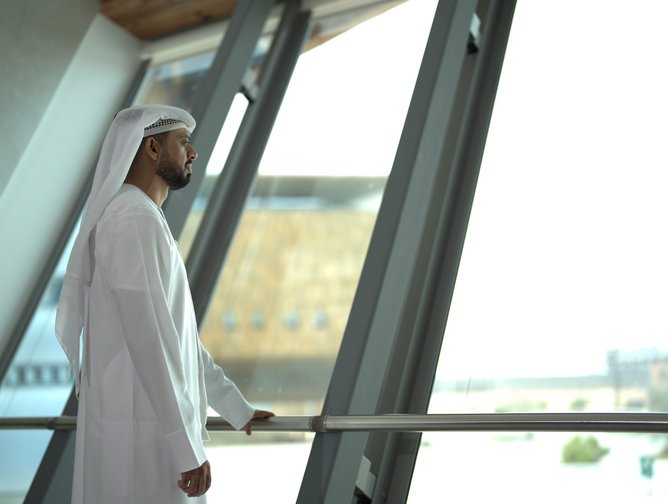 Mansour Al Blooshi
By opening a new fulfilment centre in the city, our customers in Perth will be able to access an even greater selection of items that can be shipped quickly This will be a huge win for the region.