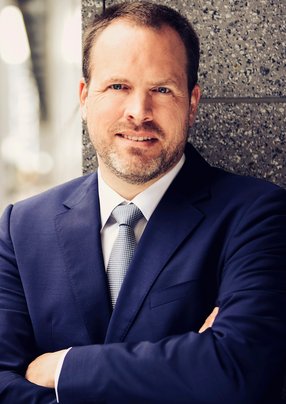 Lars Bettermann
Head of Procurement at Bridgestone

Bridgestone's Head of Procurement, Lars Bettermann, reveals the secrets behind its procurement transformation, sustainability commitments and its future
Bridgestone was founded in 1931 by Shojiro Ishibashi. The company's name is a direct translation of 'Ishibashi' into English. Its main mission is to serve society with superior quality. As a tyre manufacturer, Bridgestone takes pride in delivering a wide range of best-in-class tyres and solutions that cater to the evolving needs of its customers. Additionally, it positions itself as a mobility solutions provider, offering a comprehensive suite of digital-first mobility solutions such as data-driven services, telematics, sensor devices, and tyre management systems.
These solutions enhance productivity, cost efficiency, and sustainability. By equipping fleets with data intelligence and sensor technology, Bridgestone enables them to maintain their vehicles and provide optimal service. This combination of tyre manufacturing and mobility solutions defines Bridgestone as a mobility-driven solution company.
Lars Bettermann is the Head of Procurement for Bridgestone EMIA, overseeing procurement operations in Europe, the Middle East, Africa and India. He leads a team of around 150 procurement professionals to drive the company's procurement activities into the future.
Lars Bettermann's professional journey in procurement began approximately 25 years ago when he joined Ford Motor Company. Prior to that he says, procurement was not even a part of his university studies or his career plans.
"My time at Ford became a transformative experience, allowing me to fill my toolbox with the most essential procurement skills." Lars Bettermann gained expertise in supplier negotiations, establishing long-term agreements, and understanding the critical interdependencies within the value chain, spending several years at Ford; building a strong foundation for his work in procurement.
As CPO for Bridgestone EMIA, he now has full responsibility for all procurement activities in the region.
The evolution of Bridgestone's business model: From tyres to mobility solutions
Over the course of its nearly hundred-year history, Bridgestone has witnessed significant changes and advancements. While its fundamental product - the tyre - remains in many ways the same, it has undergone remarkable development to meet diverse requirements such as quality, speed, and compliance with environmental regulations.
Bridgestone recognised early on that relying solely on tyre manufacturing would not be sufficient for long-term success. As a result, about 5 years ago it embarked on building its mobility solutions arm.
This strategic move demonstrated its foresight, ensuring it would not become solely dependent on the traditional tyre market. By diversifying into mobility solutions, Bridgestone has positioned itself for the future, offering a balanced mix of products and services to meet evolving market needs.
Bridgestone's procurement transformation
When Lars Bettermann joined Bridgestone two and a half years ago, he identified an opportunity to further leverage the value that procurement could bring to the organisation.
At that time, the procurement department primarily focused on raw materials procurement. Lars Bettermann initiated a transformation journey to enhance the procurement function, which is still ongoing. The transformation efforts encompassed several key aspects.
Firstly, there was a strong emphasis on upskilling the existing raw materials team. Significant investments were made in providing additional training and equipping the team with the necessary tools and resources to drive even more value in their procurement activities.
Secondly, a new procurement department was established to cater CapEx (Capital Expenditure) and Bridgestone's indirect procurement needs; focusing on equipping the company's plants with all the machinery they need in manufacturing their tyres, as well as understanding the needs of the business in the headquarter and the sales offices.
Lars Bettermann's vision was to have a team that closely understands the requirements of internal stakeholders. He says, "proximity to stakeholders ensures that the procurement team comprehends their needs and can effectively serve them."
Thirdly, Bridgestone entered into a strategic partnership with Accenture for managing indirect procurement categories. The journey is still ongoing but thanks to it we are now closer to our business. This allows us to get a higher visibility on the spend while capturing needs, savings and efficiency more quickly.
Last but not least, we are constantly working on attracting new talents and leveraging the different cultures and skills in our highly international organisation.
As a result of this inside-out approach, we created a more engaged, motivated, and high-performing team that is closely aligned with our organisation. We continue to drive value and success not only for ourselves, but also for the company as a whole.
Read the full story HERE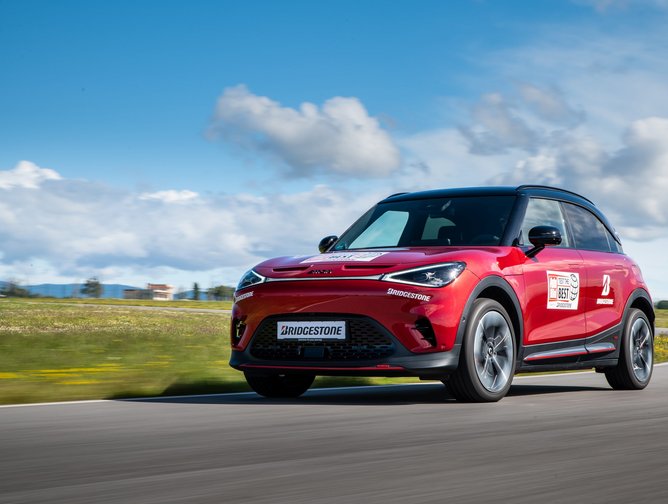 Bridgestone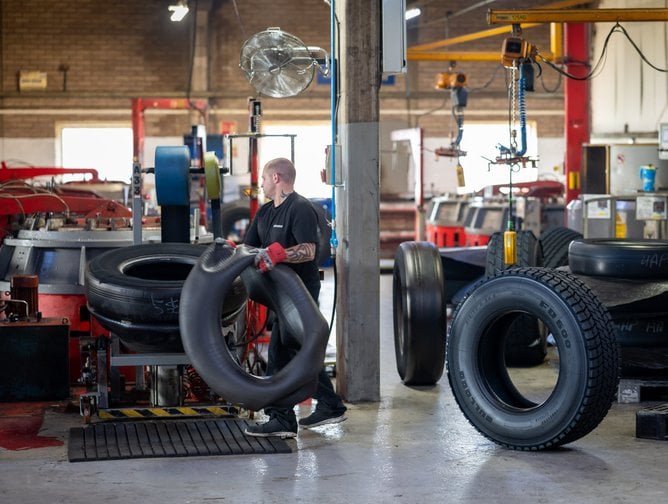 Bridgestone
By opening a new fulfilment centre in the city, our customers in Perth will be able to access an even greater selection of items that can be shipped quickly This will be a huge win for the region.