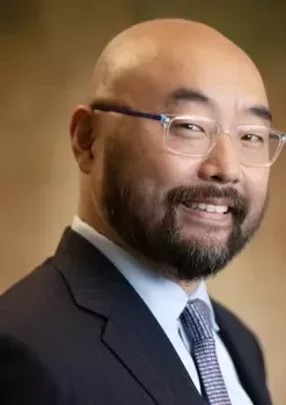 David Cho
Chief Procurement Officer and Managing Director
CPO David Cho on centralising procurement to deliver value to every stakeholder at the University of Massachusetts
The University of Massachusetts is a world-class public research university committed to advancing knowledge and transforming lives. Through its world-class educational programs, groundbreaking research enterprise, and its impactful community service and industry engagement activities, UMass harnesses the revolutionary spirit of Massachusetts to deliver an unparalleled student experience.
With four comprehensive campuses, a top-ranked medical school and a mission-driven law school, each campus offers a dynamic educational experience in a uniquely Massachusetts location, from the coastal town of Dartmouth to the international hub of Boston, from the vibrant mill cities of Lowell and Worcester to the bucolic hills of Amherst. Though separated geographically, the campuses are unified through a central goal of preparing students to contribute to their communities, thrive in a new economy and change the world by providing a broad range of rigorous academic programs and opportunities.
However, not everything shared this central spirit. Until 18 months ago, the university's procurement function was fragmented, with each campus responsible for its own procurement and accounts payable activities. 
That began changing in Fall 2019, when David Cho, who was the CPO of BlackRock, was recruited through a national search to join UMass as the first-ever system-wide Chief Procurement Officer.
"The outcome was very similar for each of these separate functions at the campus level, but business was conducted in six different ways, with different operating procedures, and even the same technologies were configured differently," Cho says. His first challenge was to unify these disparate organisations and harmonise a "patchwork" of policies, procedures and technologies into a standardised system for conducting business. The new centralised organisation driving procurement efficiency for UMass is known as the Unified Procurement Services Team (UPST).
"The premise of this was to create a shared services environment to support the campuses," says Cho, whose newly unified team now manages close to $1 billion in annual spend and more than 17,000 active suppliers. "The good thing is we had the opportunity to deepen the procurement competencies of the folks in these legacy organisations, who can now go deeper, instead of being generalists," he says. 
The procurement harmonisation project is underpinned by a philosophy to derive more value at every point, something Cho characterises as "Better, Faster, Cheaper." "It's about ensuring that we have more strategic partnerships, and that we're getting the best value in reducing operational risks," Cho says. "We're faster by using catalogues, for example, and pre-negotiating a lot of framework agreements so that people can point, click, and buy, just like we do every day in our personal lives. To be cheaper, we're using market intelligence benchmarks that come not only in the form of price points, but operating procedures, best practices, and really using that market intel to its full extent."
The results of Cho's and the USPT's efforts have been immediate. An initial target of achieving $16.5m in annual cost reduction was eclipsed within the first 18 months of operation. The UPST delivered $26.9m in savings through 100+ initiatives, within those 18 months, across each of the five UMass campuses.
A good example, Cho says, is the partnership with Huron, with which UMass' investment has risen over the past 18 months. "They've been terrific in looking at where we are today and where we want to be tomorrow," Cho says. "To be able to factor in change management, very gracefully as part of the underlying sense of processes and services that they're delivering, has been tremendous."
Another key supplier, SupplyLogic, provides "intelligence that we can't build," Cho says, which is helping the organisation towards its supplier diversity objectives. "This is really valuable to us," Cho says. "That's an area where we can leverage our partners' technologies to get that visibility, and to make those kinds of important decisions." 
The UPST has performed above expectations throughout its first 18 months, and as it matures further, Cho is confident that procurement will provide further savings, and reroute vital value and resources into the university's educational programs. But Cho is quick to highlight that the work of UPST, its future ambitions, and its ability to deliver transformational results is a holistic effort, achieved through collaboration with various UMass stakeholders. 
"Being able to promote this level of change in coordination with the campuses couldn't have been done without leadership sponsorship," Cho says. "We've been empowered. We have UMass President Marty Meehan's backing, the support of all the campus chancellors, the campus Administration & Finance (A&F) Vice Chancellors and the UMass Senior Vice President for Administration and Finance (CFO) and Treasurer, Lisa Calise."
Read the full story HERE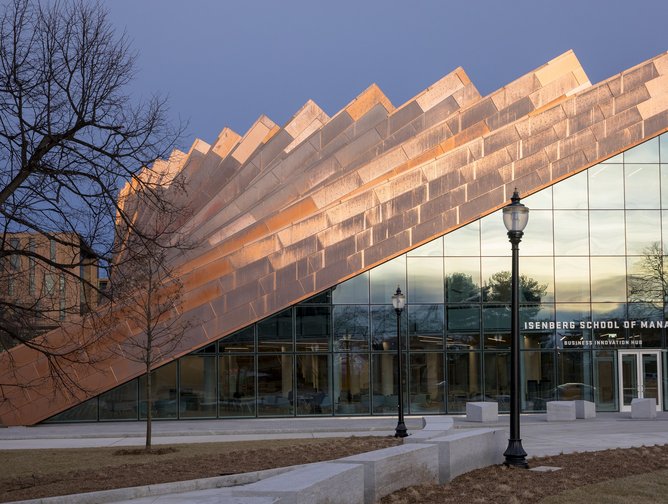 By opening a new fulfilment centre in the city, our customers in Perth will be able to access an even greater selection of items that can be shipped quickly This will be a huge win for the region.