Sourcengine: Up 252% on Forecast Amid Component Shortages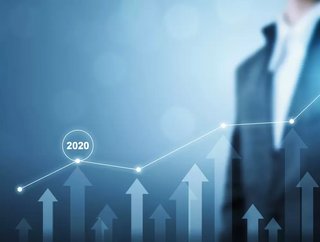 Sourcengine, the electronic component industry's leading eCommerce marketplace, has made significant progress towards its goal of evolving procurement
Sourcengine, the electronic component industry's leading eCommerce marketplace, has today announced that it had come leaps and bounds on its ambition of bringing both sourcing and purchasing 'into the future'. After an incredibly successful first half of the year, the company has smashed several targets and continues on a trajectory of exponential growth, alongside its parent company and developer, Sourceability, which beat forecasts in both Q1 and Q2 on its way to 58% first-half revenue growth versus the same period in 2020. 
Sourcengine Q1 and Q2: 
The company beat its first-half revenue forecast by 252%; 

Shipped revenue has increased by 60%,

...as new users on the platform grew by 72%,

...courtesy of a whopping 373% in global search traffic. 
"Pandemic-related challenges have opened many eyes to the weaknesses of existing procurement and supply chain processes," said Jens Gamperl, CEO of Sourceability. "We have been working to address these challenges by offering a more digital solution for over five years now, and the first half of this year shows the demand is growing for this approach."
Why's This Important?
The COVID-19-induced pandemic has, as you already know, disrupted the global economy exponentially more than any other viral illness ever has. Just like many industries that you hear about on a daily basis, the electronic component and, as a result, electronic manufacturing industries too just as hard a hit. Many component manufacturers were forced to shut down their manufacturing plants and facilities, which led to extreme shortages, particularly in the semiconductor space when demand picked back up as vaccine rollouts began and the parts of the world left lockdown measures behind. 
As we hit the midway point of 2021, there still doesn't seem to be an end in sight, with the novel Coronavirus continuing to plague us on a multinational scale. When paired with the growing volatility across globally interconnected supply chains, like the Suez Canal blockage, Japanese semiconductor facility fires, and droughts in Taiwan as a result of chipmaking procedures, procurement professionals are starting to question and reexamine age-old processes that are struggling to adapt to the, seemingly, new 'normal'. 
That's where Sourcengine swoops in to save the day. Right now, those previously mentioned 'age-old processes' involve manual work and are based on multiple, piecemeal negotiation streams. It's the opposite of what you'd expect in a truly technological time. That's why the demand to bring the industry into the modern, digital era continually grows. Sourcengine is right on the frontline of that movement with its eCommerce-based platform. 
How Does Sourcengine Work? 
Sourcengine offers more than 550 million parts from more than 3,000 suppliers, giving buyers a slightly more holistic overview of the marketplace. This level of visibility empowers procurement professionals to make purchase decisions based on a complete set of information that they can track directly back to their specific needs ─ accurate data and insights if you like. Both its size and ease of use – including features purpose-built for professional purchasers, like its BOM Tool and Quote It functionalities – position Sourcengine to achieve its goal of disrupting the business-as-usual approach to procurement with a more efficient, digital option.
'While shortages are rampant now, Sourcengine's growth this year is not a blip on the radar but a [inflexion] point," Gamperl continued. "The world of component purchasing and procurement – which spans so many industries – is at a moment of significant change, and we have spent the past five years positioning ourselves to be at the heart of it. There is still much more to come, and we plan to continue leading the way.'