Ivalua: the future of modern procurement is digital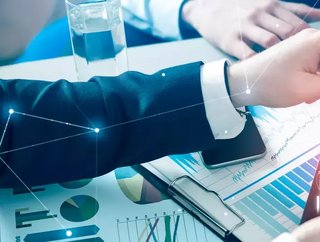 Alex Saric, CMO, Ivalua and  Duncan Jones, Vice President, Principal Analyst, Forrester detail four ways modern software will empower digital procurement
"The past few years have been a boon for procurement, which has become increasingly strategic and critical to business. The pandemic has accelerated this trend, with the Procurement function front and centre in the fight to ensure supply chain resilience and continuity, reduce costs and protect the bottom line. To maintain its upward trajectory, procurement must now show that it remains relevant as corporate priorities shift to restoring growth," said Alex Saric, CMO, Ivalua.
According to Forrester's Vice President and Principal Analyst Duncan Jones, key priorities are shifting in organisations from cost-cutting to improving customer experience. "The procurement function needs to move its focus from its traditional emphasis on cost to the things that really matter to customers," including faster co-innovation with suppliers, sustainable and ethical suppliers, and empowering employees which ultimately leads to increased business agility.
Alongside this, Saric adds that organisations continue to face many external risks in procurement and supply chains including climate disruption, geopolitical issues, increasingly strict legislation and regulations, and COVID-19, which, as a result, has led to unprecedented growth in the use of supplier value management (SVM) software. 
Such software helps procurement and supply chain functions, free capacity by adopting automation, as well as improve collaboration and enable more informed decision-making.
Four ways modern software will enable and empower procurement
Optimisation of automation: Jones explains that "the early waves of automation involved automating the really simple unskilled tasks [...] but there's only so much value to gain by automating tasks for the lowest-cost employees. There's a much bigger dividend to obtain by automating the most boring, mundane tasks of your top sourcing professionals."

By automating the tedious and time-consuming tasks conducted by skilled procurement professionals organisations can benefit from greater employee satisfaction, lightening the workload and enabling them to apply themselves to higher-value tasks. "You can get more business value by taking that workload away from those professionals so they can focus on higher-level tasks, such as contract negotiation or risk assessments." 
Shifting from 'drilling down' to 'alerting up': Procurement software has traditionally focused on looking back at what has already happened to prepare for what could happen, "which isn't always useful," said Jones. "Smart software shifts from drilling down on existing data to alerting up, so managers can respond to events or trends in real-time."

'Alerting up' enables organisations to look at environmental factors which for delivery schedule, as an example, allows teams to identify if a delivery is likely to be late. "That way you can take steps to mitigate the delay and line up alternative sources of supply," said Jones.

"Training the software to recognise potential risk or mistakes and alert up to procurement staff enables a more proactive approach to managing the supply chain and ensuring business continuity," added Saric.
Optimising decision making: while the original vision for artificial intelligence (AI) in sourcing and procurement is not quite within reach yet (identifying what resources are needed, when they are needed, and automatically contacting suppliers for pricing and awarding contracts without human involvement), Jones highlighted that AI-powered software is still valuable. "We no longer have to worry about integrating multiple extract and load interfaces together and cramming all of the data into one database [...] Data can exist in different places in an SVM solution, and we can bring it together for analysis when it's time for the user to make a decision." 
However, the use of AI in this way should be approached with caution as it relies on learning from the people involved, if there is bias or consistent mistakes the software will replicate that. Alternatively, if there is a lack of consistency, the software will have difficulty learning the patterns and making accurate predictions.
Improving collaboration: a common trend among organisations identified by Jones is the importance of supplier collaboration. 44% of organisations collaborate with suppliers to launch new products and services, but in order to be effective with this collaboration software can be harnessed to enable scalable, efficient interactions among procurement, business stakeholder and suppliers. Software can help organisations securely share information, communication, and improve project management. 
Jones also identified a link between paying on time and successful innovation with suppliers. "There's a tangible link between paying faster and providing visibility into the payment process and suppliers' willingness to co-innovate with a business — and the right software can make that happen," said Jones. Procurement functions can harness technology not only for collaboration by to improve transactional processes. 
To read Ivalua and Forrester's full report titled 'Procurement's Role in Restoring Growth: Post-Pandemic Procurement Must Refocus On Strategic Priorities', click here.