What are the benefits of procurement transformation in 2023?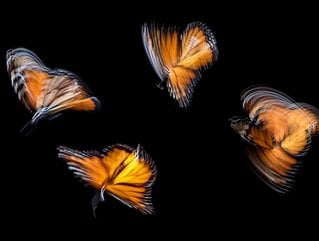 What are the benefits of procurement transformation in 2023?
It makes no sense to keep using stone tools as your neighbours enter the bronze Age. Now as we enter the age of AI, procurement transformation is critical
Procurement transformation is especially relevant in 2023, as the world faces unprecedented challenges such as climate change, geopolitical tensions, supply chain disruptions and digitalisation.
Procurement transformation can be defined as the process of improving and modernising how organisations buy goods and services from their suppliers. It aims to create more value, efficiency, innovation and sustainability in procurement activities, while reducing risks and costs.
Examples of successful procurement transformations
Procurement transformation can involve various aspects such as strategy, processes, technology, people and culture.
Any organisation that wants to carry out successful procurement transformations can look to the big players to see how it's done, and there are many contemporary examples from all around the world.
Some current successful examples of procurement transformation are:
Unilever

The global consumer goods company implemented a digital procurement platform that leverages artificial intelligence, data analytics and automation to optimise sourcing decisions, reduce costs and risks, and enhance supplier collaboration and innovation.
The platform has enabled Unilever to save over €1bn in annual procurement spend and achieve 100% visibility into its supplier base.
Siemens

The German engineering conglomerate adopted a strategic procurement approach that focuses on value creation rather than cost reduction.
Siemens aligned its procurement function with its business goals and priorities, established cross-functional teams to drive innovation and value with key suppliers, and leveraged digital technologies to streamline processes and improve transparency.
As a result, Siemens increased its procurement savings by 30% and improved its supplier satisfaction by 20%.
Starbucks

The giant coffee chain transformed its procurement function from a transactional role to a strategic partner for its business units.
Starbucks restructured its procurement organisation to align with its global regions and categories, developed a comprehensive supplier management program that fosters long-term relationships and mutual benefits, and invested in digital tools to automate workflows and enhance data-driven decision making.
Through these initiatives, Starbucks achieved over US$300mn in annual procurement savings and improved its supplier performance by 15%.
In this context, procurement can play a strategic role in helping organisations achieve their goals and adapt to changing circumstances.
The benefits of procurement transformation in 2023
As we can see from these examples, some of the benefits of procurement transformation in 2023 are:
More value creation and innovation
Procurement transformation will also allow organisations to leverage their procurement function as a source of competitive advantage and innovation. By adopting category management, strategic sourcing, supplier relationship management (SRM) and other best practices, organisations can optimise their total cost of ownership (TCO), improve quality and service levels, foster innovation and co-creation with suppliers, and generate more value for their stakeholders.
More sustainable procurement practices
Procurement transformation will also enable organisations to align their procurement activities with their environmental, social and governance (ESG) objectives. By assessing suppliers on their sustainability performance, implementing green delivery options, paying suppliers on time and using dynamic discounting or financing mechanisms, organisations can reduce their carbon footprint, support social enterprises and improve supplier relationships.
More resilient and agile supply chains
Procurement transformation will help organisations cope with the volatility and uncertainty of global supply chains. By diversifying their supplier base, increasing visibility into sub-tier suppliers, adopting digital tools and platforms, and building strategic partnerships with key suppliers, organisations can mitigate risks, enhance efficiency and respond faster to changing demands.
Implementing successful procurement transformation
Procurement transformation is not a one-off project but a continuous journey that requires commitment from senior leadership, collaboration across functions and departments, and investment in skills development for procurement professionals. By embracing procurement transformation in 2023, organisations can reap significant benefits that will help them thrive in a complex and dynamic world.
Since the aim of procurement transformation involves aligning procurement strategy with business goals, optimising procurement processes and systems, enhancing procurement capabilities and performance, and fostering a culture of innovation and collaboration, it can help companies achieve cost savings, risk reduction, supplier innovation, stakeholder satisfaction and competitive advantages.
To implement procurement transformation successfully, companies need to follow a structured approach that covers four key steps: assess, design, execute and sustain.
Assessing the state of things
This step involves conducting a comprehensive analysis of the current state of procurement in terms of strategy, processes, systems, capabilities and performance. It also involves identifying the gaps and opportunities for improvement based on best practices and benchmarks. The output of this step is a clear vision and roadmap for procurement transformation that aligns with business objectives and stakeholder expectations.
Designing the blueprint
This step involves developing detailed plans for implementing the desired changes in procurement. It includes defining the scope, objectives, deliverables, timelines and resources for each initiative or project within the roadmap. It also involves designing new or improved processes and systems that support efficient and effective procurement operations. The output of this step is a set of ready-to-execute plans that ensure alignment and integration across all aspects of procurement.
Executing the plan
This step involves executing the plans developed in the previous step with rigor and discipline. It includes managing change effectively by communicating clearly, engaging stakeholders actively, providing training and support as needed, monitoring progress regularly and resolving issues promptly. It also involves measuring results objectively by tracking key performance indicators (KPIs) such as cost savings, cycle time reduction, compliance improvement etc. The output of this step is a transformed procurement function that delivers tangible value to the organization.
Sustaining the process
This step involves ensuring that the benefits achieved from procurement transformation are sustained over time. It includes embedding continuous improvement culture within procurement by encouraging feedback loops learning from successes failures applying best practices sharing knowledge collaborating across functions etc. It also involves adapting to changing business needs by reviewing updating strategy processes systems capabilities performance periodically adjusting accordingly The output this step is a dynamic agile resilient procurement function that supports business growth innovation
Why procurement transformation is critical to success
Procurement transformation is critical to business success because it can help organisations achieve their strategic goals and create value for their stakeholders. Organisations can improve their efficiency and effectiveness, increase their competitiveness and innovation, and ensure compliance with their legal and ethical obligations.
The specific value-add from successful procurement transformation can take many forms:
Cost reductions
Procurement transformation can help organisations save money on the goods and services they purchase by identifying new ways to reduce costs, such as negotiating better prices or terms with suppliers, consolidating purchases or contracts, or switching to more economical or sustainable alternatives.
Improved efficiencies
It can also help organisations improve their efficiency by reducing the time and effort required to procure goods and services. This can be achieved by automating certain tasks, such as issuing purchase orders or invoices, using electronic procurement systems or platforms that simplify transactions and communication with suppliers, or streamlining workflows and approval processes.
Increased transparency
Procurement transformation can help to greatly increase transparency in an organisation's procurement activities by providing more visibility into its spending patterns, performance indicators and supplier relationships. This can help organisations monitor and evaluate their procurement performance, identify risks or opportunities for improvement, and ensure accountability and compliance with their policies and regulations.
Enhanced quality
Another benefit from successful procurement transformation is that it can enhance the quality of goods and services procured by an organisation by ensuring that they meet its specifications and standards. This can be done by implementing quality assurance measures such as conducting audits or inspections of suppliers' facilities or products before delivery; establishing clear criteria for selecting suppliers based on their qualifications; capabilities; reputation; environmental; social; governance (ESG) practices; or using feedback mechanisms such as surveys or reviews to assess supplier performance.
Increased competitiveness
Last, but not least, procurement transformation can seriously increase an organisation's competitiveness by enabling it to access new markets; products; services; technologies and innovations that can give it an edge over its competitors.
This can be done by expanding its supplier base to include more diverse sources of supply such as small businesses; social enterprises; local communities, leveraging its buying power to influence suppliers' behaviour towards more responsible practices such as reducing carbon emissions or waste generation - or collaborating with other buyers or stakeholders to create synergies or solutions that address common challenges.
Procurement transformation is critical to business success because it can help organisations optimise their procurement functions to achieve maximum value for themselves; their customers; their suppliers - and in the end - their society at large.