Is reshoring the solution for supply chain disruptions?
By Charlie Steer-Stephenson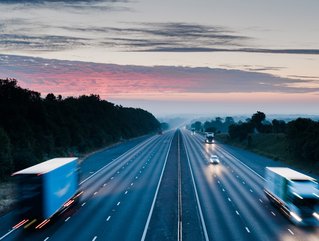 With ongoing shortages and disruptions in the supply chain, we consider reshoring as a possible solution for businesses in need of more reliable supply
Supply shortages, geopolitical uncertainty and economic decline continue to have a major impact on all levels and stages of the supply chain. The uncertainty of supply options and instability of demand needs is encouraging many businesses to consider reshoring, the process of returning production and manufacturing to the company's original country, as a more stable and sustainable sourcing option.
According to a recent study by the Chartered Institute of Procurement & Supply (CIPS), 40% of organisations in the UK switched at least one international supplier to a domestic alternative in the last year. With nearly a third (31%) of procurement teams under pressure from CEOs to secure reliable sourcing, shifting from offshoring to reshoring is becoming widely recognised as an essential strategy for supply chain risk management.
The shift from offshoring to reshoring – a global trend?
Of those UK businesses that had already switched to an alternative domestic supplier, 70% of supply chain managers said that domestic suppliers are more reliable, and 59% mentioned shorter lead times as the main reason for the swap.
"Consumers and businesses alike have been used to having their goods made up of products from all corners of the world, but global supply chain disruption means we could be seeing more goods 'Made in Britain' as UK businesses look closer to home," commented Dr John Glen, Chief Economist at CIPS.
"UK products are often more expensive, but for supply chain managers the most expensive product is the one that does not arrive at all. Using local partners means the goods have shorter distances to travel and aren't at risk of being held up in a port on the other side of the world, as well as having the added benefit of cutting down on red tape, custom procedures and potentially saving on pollution. We are seeing more multiple sourcing strategies as buyers look to reduce their dependence on once-reliable sole suppliers," he added.
Reshoring isn't just a UK trend. In the past 12 months 66% of supply chain managers in South Africa, 58% in MENA, and 62% in Sub-Saharan Africa also swapped from international partners to local suppliers.
As geopolitical tensions between Russia and Ukraine continue, many European businesses are also searching for new reliable, domestic suppliers. The CIPS study revealed that nearly 70% of UK supply chain managers wanted to avoid working with Russian partners in the future. 22% even said that their shift to reshoring was primarily motivated by the conflict.
Reshoring and supply chain risk management
Current global supply issues mean that, at the moment, the reshoring trend is the result of an immediate need for security and stability. But when global trade begins to stabilise, UK suppliers will need to remain competitive in their quality and pricing to keep new partners on board. Reshoring will undoubtedly create new opportunities for local businesses and suppliers, but they need to take care to maintain the momentum if they are to ensure long-term success.
With 36% of UK businesses stating they hoped to switch to domestic suppliers in the future, the offshoring to reshoring shift looks likely to continue. However, Glen also urges businesses to be careful in making drastic changes in their procurement plans.
"Businesses need to be careful not to make hasty decisions when it comes to moving suppliers back to the UK. Reshoring can be a long and costly process where compromises have to be made. With some evidence that global supply chain disruption is starting to ease, some businesses could be left wishing they had held firm with their global partners. In the ever-changing world of cross-border trade, businesses need to think carefully and avoid making short-term decisions to meet long-term demands."
Additionally, reshoring isn't a viable option for all businesses. 21% of the UK businesses participating in the survey said they had tried to switch to a UK alternative, but were unable to find one.
Since a third of procurement teams in the CIPS survey reported facing intense pressure to source essential supplies regardless of cost, it's not surprising that many UK businesses have taken the plunge and paid higher prices for reliable supply. Reshoring is a possible short-term solution for current circumstances, but long-term resilience and sustainability depend on businesses carefully reviewing procurement strategies and liaising with domestic and international partners before making big supply decisions.