The Procurement News Digest: Automation, Burnout and Boom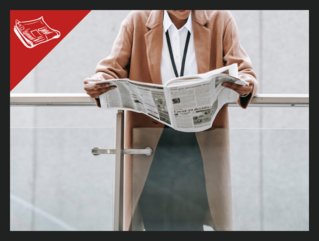 This week's news round-up looks at TradeCentric's Sean Weber on automation & B2B commerce, TealBook's Katie McEwan on Burnout, Keelar, Platinum & More...
Sean Weber, Vice President of Customer Success at TradeCentric outlines 3 ways that procurement automation willl drive B2B Commerce in 2023
'The Procurement Girl', Katie McEwan is an advocate for supplier data firm TealBook. She discusses procurement burnout on the Supply Chain Digital Show
Compound annual growth rate of nearly 20% expected in procurement analytics in next 3 years
Tesla success sparks plans for major production increase, new car focus, and significant investment in EV battery manufacturing to increase product outpu
One of procurement's most important skills is in maintaining healthy relationships with suppliers, but are these relationships under pressure?
2023 will be the year of autonomous sourcing bots according to a report by Keelvar
Procurement is becoming increasingly bound-up with Technology, increasing efficiency in Procurement.Here are the Top 10 ProcureTech strategies...
Procurement is one of the essential engines of the economy. How can we ensure that it's sustainable?
Platinum Guild International launches information portal concerning responsible sourcing of platinum following cross-market survey of 4,300 consumers