Procurement analytics market predicted to boom beyond belief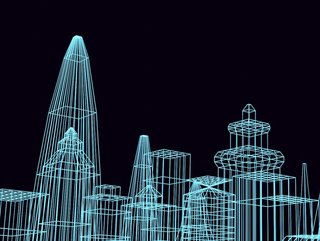 Compound annual growth rate of nearly 20% expected in procurement analytics in next 3 years
The procurement analytics market is expected to grow at a compound annual growth rate (CAGR) of 19.71% by 2026 according to The Procurement Analytics Global Market Report.
This increase will equate to US$8.36bn, and is in-line with the boom in technological innovation that is increasing characteristic of the procurement world.
The procurement analytics market is calculated by sales of procurement analytics solutions which automate spend and purchase analysis and absorbs organisational expenditure and movement.
These procurement analytics solutions collect data from various sources such as ERPs, processing raw data into use-case taxonomies, and display stats and information in visual dashboards to provide insight.
The benefits of data and analytics in procurement include:
Category management: Analytics allows the function to identify saving opportunities, segment and priorities suppliers, address risks, and facilitate innovation.
Strategic sourcing: Analytics helps identify the best times and areas to run sourcing events and request for proposals. It can also identify suppliers to include and provide rich information into supplier quality and risk positions.
Contract management: Analytics provides alerts when contracts need to be renegotiated or provide data for supplier negotiations. It can also identify maverick spend, ensure compliance, improve coverage and harness the benefits of scale and scope.
Procure to pay: Analytics can help to measure purchase order cycles and improve payment terms. It can also evaluate payment accuracy, discover rebate opportunities, provide insights into currency fluctuations, identify mistaken payments, reduce fraud, and test run scenarios.
Sustainability and CSR: Analytics can aid procurement in its sustainability and CSR. It can uncover the impact of procurement decisions and identify opportunities.
Risk management: Analytics can identify and mitigate risk in supply chain and procurement, unravel complex relationships and identify opportunities.
Performance measurement: a classic use for procurement, analytics can help to identify savings.
Recent analysis reveals that among the traditional assets of goods and services, data is increasingly becoming a third category for procurement.
The expected acceleration in data as an asset - which is already underway - foreshadows the expected boom in procurement analytics, as the world moves towards automation and AI.
A recent Keelvar report revealed that 2023 is expected to be the year of autonomous sourcing, further marking the move towards data as asset.
Digitisation (and the data that is its digital DNA) is the emerging paradigm set to transform both procurement and the world itself. Those who act preemptively will succeed.