Impacts of the Turkey-Syria earthquake across sectors
By Ritesh Kumar | Director | Procurement and supply chain intelligence | The Smart Cube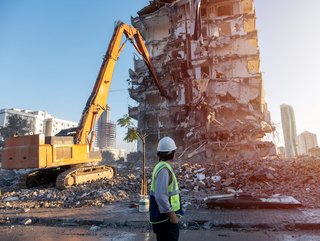 Impacts of the Turkey-Syria earthquake across sectors
The Syria-Turkey earthquake disrupted key commodities, production & trade in Turkey and Syria, with far-reaching impacts on multiple earthquake-hit sectors
On 6th February 2023, Turkey and Syria were hit by a 7.8-magnitude earthquake, which was quickly followed by a second strong quake, within the space of 12 hours. The devastating natural disaster killed over 50,000 people, with tens of thousands more suffering injuries.
The tragic events which unfolded in the two countries saw an estimated 3,000 buildings collapse in seven different provinces, which included public hospitals, impacting the region's ability to cope with the disaster. From an economic perspective, the earthquake is estimated to have caused roughly US$34.2bn in direct physical damages to Turkey – a figure which is the equivalent of four per cent of the nation's GDP in 2021.
The natural disaster also had a substantial impact on the production and trade of major commodities in Turkey and Syria, including steel, chemicals and plastics.

This is set to impact several different sectors in the earthquake-affected region.
Medium-term impact on logistics, steel, and chemicals sectors
Assessing the impact of the earthquake from a business perspective, it's expected to have a medium-term impact on the global logistics industry, likely lasting three to six months. The natural disaster has damaged major highways, airports and shipping ports, impacting the transportation of road, air and ocean cargo in the earthquake-affected region.
For instance, one of Turkey's largest seaports, the Iskenderun port, was badly damaged by the earthquake, which subsequently caused a fire to break out in the port's container yard. Operations at the port have been suspended since the quake took place due to the damage it caused, with officials hoping to fully reopen the seaport in about three months' time.
This has resulted in global shipping firms including Maersk and CMA CGM changing the destination of all their freight bookings that are heading towards the Iskenderun port to alternative nearby hubs, both in Turkey (Mersin) and abroad, such as Port Said in Egypt. This has overburdened the neighbouring seaports, leading to yard congestion and the movement of cargo slowing down in the region.
Additionally, the steel industry in Turkey is expected to remain restrained for an extended period. While steel mills in Iskenderun avoided significant damage, they're facing logistics concerns due to ports and highways being damaged by the earthquake, and are using their resources to search for their missing employees.
This is a major concern for Turkey's steel sector, as this region's steel mills account for more than one quarter of the nation's total steel production, with Turkey as a country making up 2.1 per cent of the global crude steel production market.
The Iskenderun mills are likely to remain closed for the time being due to energy cuts and logistics concerns, which could see the price of steel in domestic and EMEA markets increase.
Elsewhere, exports of certain chemicals and polymers from Turkey and Syria will decline in the medium term due to a rise in domestic demand. The earthquake-affected area produces large volumes of chemicals and plastics, ranging from polyethylene terephthalate (PET) resins and soda ash to fertilisers and polyester fibres or polymers.
Although several chemicals companies in the impacted region reported no direct impact from the earthquake, they're expecting production and demand to be affected. This could have a knock-on effect on other industries, as these chemicals are used in the manufacturing of textiles, plastics and glass, as well as primary packaging and food processing machinery.
Furthermore, efforts to rebuild infrastructure in Turkey and Syria are likely to increase domestic demand for chemicals and polymers used in the construction sector. For example, exports of polyvinyl chloride (PVC), which is used in window frames and wires, is expected to be impacted in the medium term due to an expected surge in domestic requirements.
Limited effect on Turkey's oil, electronics and automotive industries
Some industries' supply chains will remain relatively unaffected by the earthquake. For instance, the impact that the tragic event is set to have on the global supply of oil will be minimal. Although exports via the Baku-Tblisi-Ceyhan (BTC) pipeline – the main Turkish oil terminal in Ceyhan – and imports from the Kirkuk–Ceyhan oil pipeline from Turkish Kurdistan to Kirkuk in Iraq were temporarily suspended following the earthquake, usage of both of these resumed shortly afterwards.
It initially appeared as if the natural disaster would impact crude oil prices for an extended period, with global crude oil prices increasing to US$85 per barrel, a rise of five per cent from 6th February. However, this was not solely down to the earthquake. While suspended operations at the Ceyhan port crude oil terminal in Turkey certainly contributed to this, so too did improved global oil demand sentiment following the reopening of Chinese borders and the unexpected shutdown of a major oil field in Norway.
What's more, once it became apparent that oil infrastructure in Turkey and Syria had escaped large-scale damage from the earthquake, oil prices quickly began to ease. This shows that the event had an incredibly short-term and limited effect on global crude oil prices.
Adding to this, the direct impact of the earthquake on Turkey's electronics and automotive industry has also been limited. For example, plants and subsidiaries of Samsung, Toyota and other electronics and automotive firms suffered no damage from the earthquake because they aren't located in affected regions.
The production and trade of aluminium is also set to remain unaffected as Turkey's top aluminium companies are all located in other areas of the country.
Businesses operating in Turkey or Syria in the aforementioned industries that are affected by the earthquake have already seen their supply chains disrupted.
However, for companies operating in other regions which could be impacted by a natural disaster, this earthquake is a tragic reminder of the importance for organisations to implement a multifaceted strategy to minimise supply chain disruptions.
This includes the need to have timely intelligence of a situation as it develops, as well as having a diversified supplier base for critical raw materials and commodities.
*On behalf of the team at The Smart Cube as a whole, our hearts go out to everyone impacted by this devastating earthquake. Our thoughts are with the people of Turkey and Syria, as well as others affected by this tragedy.*