How NASA is using an innovation launchpad for new ideas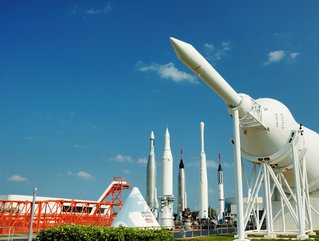 Rocket Garden at Kennedy Space Center, NASA
NASA is leveraging their 'NASA Acquisition Launchpad' (NAIL) to gather insight and test ideas from their workforce and industry.
It is designed to seek procurement ideas and solutions to encourage innovation from diverse perspectives, improve reach, reduce barriers, and ultimately meet and exceed agency goals.
NAIL is managed by the agency's Office of Procurement and accepts inquiries and ideas on a rolling basis.
"This new framework is an exciting step forward as NASA streamlines its procurement activities, and we're looking for responses from our workforce, as well as industry," said NASA Deputy Administrator Pam Melroy. "The launchpad is a safe space for anyone, including, but not limited to, contractors, engineers, and program managers of any level, to field and test ideas in a collaborative and managed risk-taking environment to help us improve life for everyone on the planet."
Finding the procurement bottlenecks
Whether individuals want to point out bottlenecks in the agency's processes that slow down or block procurements, recommend tools that increase quality or speed, provide ideas to reduce the burden on industry or barriers to entry, or want to offer outside-the-box thinking to optimise activities within procurement work, NASA say they want to hear about it.
"The NASA Acquisition Innovation Launchpad will serve as a dynamic catalyst for innovation in both procurement and program management processes, tools, and techniques," said Deputy Chief Acquisition Officer and Assistant Administrator for the Office of Procurement at NASA Karla Smith Jackson. "The NAIL will apply NASA's culture of exploration and innovation to the acquisition life cycle and empower our acquisition workforce to meet objectives and challenges such as NASA's Moon to Mars exploration approach."
The NAIL framework is designed to facilitate innovative acquisition techniques and smart program management tools. It provides avenues for managed risk-taking through the submission, review, prioritisation, approval, and measurement of agency test-bed efforts submitted by innovation champions across the agency. NASA spends approximately $21 billion or 85% of its budget on acquiring goods and services. The agency aims to use NAIL to further establish a bridge for industry input through public focus groups and industry feedback.
NASA seeks to provide open and transparent communication through integrated groups and councils across the enterprise with voices from each of its centres and industry partners.