Platinum Guild yields to demands for responsible sourcing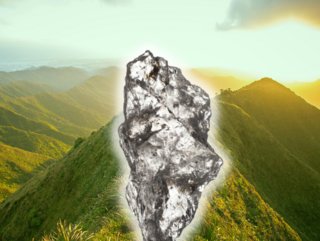 Platinum Guild International launches information portal concerning responsible sourcing of platinum following cross-market survey of 4,300 consumers
Growing consumer awareness surrounding the environmental impacts of the sourcing and procurement of goods is bringing about significant changes across industries and resources, from palm oil, soy, wood, cocoa, coffee and beef, through to precious metals.
Now, in a latest move, Platinum Guild International (PGI), the marketing organisation created with the vision to develop the global platinum jewellery market, has launched an information portal on responsible platinum to help the jewellery trade and consumers learn about how platinum is responsibly sourced, abiding by industry-leading guidelines concerning environmental standards, social impact and governance practices.
The portal was launched following a cross-market survey carried out by PGI.
The survey looked at 4,300 jewellery consumers in Q3 2022, and found that 94% of Indians, 87% of Chinese, and 72% of Americans demand responsible sourcing in the jewellery industry as a determining factor for their engagement.
Across these markets, "responsibly sourced materials" were found to be ranked as one of the top three most important factors in sustainability when consumers were considering purchasing jewellery.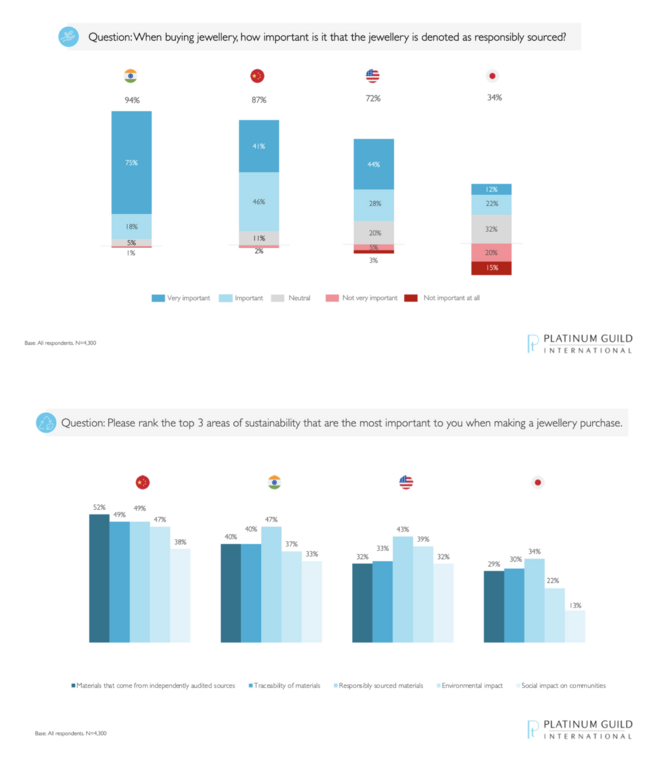 Huw Daniel, CEO of PGI, said, "Awareness about ESG factors and responsible sourcing has grown globally throughout many industries, and the jewellery sector is no exception.

"Consumers are paying increasing attention to this trend, and in some markets, they are willing to choose jewellery that has a positive environmental and social impact at a premium.
"Leading platinum producers, who are also funding PGI, are actively driving a wide range of activities that put the environment and society at the heart of what they do.
"This platform showcases some of these initiatives that drive responsible platinum production and support local communities."
The platform elucidates platinum's environmental and societal benefits beyond jewellery, identifying it as an important ingredient in diesel catalysts in emissions reductions, as well as Platinum being a key component of the hydrogen economy - with the potential to provide zero-emission vehicles and energy storage solutions that contribute to combatting climate change.
Platinum is also biocompatible and is used in pacemakers and other medical instruments placed in the body - and platinum-based therapies have been at the forefront of cancer treatment.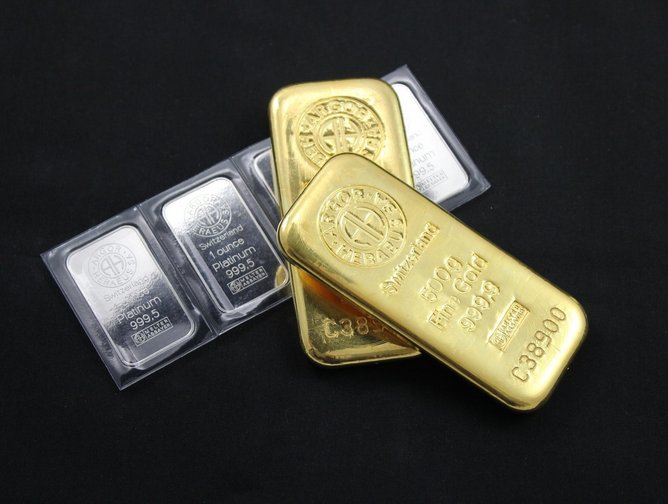 CGI's move to launch their portal in line-with growing consumer demands of responsible sourcing follows a recent move by the Gold industry in the same direction.
Under the adjudication of the London Bullion Market Association (LBMA) and the World Gold Council (WGC), the gold industry has officially committed to the Declaration of Responsibility and Sustainability Principles pledging to operate in a responsible and sustainable way, based on a defined set of shared goals.
The official press release of the declaration gives the express intention of "advancing standards for the common good of the global industry."
The Gold group has agreed ten key sustainability objectives, including commitments to responsible sourcing standards, respect for Human Rights, the advancement of the UN SDGs, and action and disclosures on climate change.
With the rising tide of ESGs (Environmental, Social [and Corporate] Governance), and the snowballing of consumer demands for sustainability, every single industry is set to be transformed by the way that they engage with their sourcing and procurement of goods and services.
Responsibility and protection of people and planet is at the forefront of demands for the newly emerging world.