A tectonic procurement shift: Automation and the gig economy
By Conrad Snover | CEO | ProcureAbility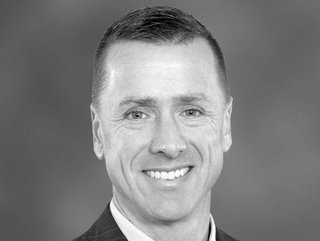 A tectonic procurement shift: automation and the gig economy
Procurement's Transformation is being fuelled by automation and the gig economy; reshaping supply chain management and time-honoured processes.
Chief Procurement Officers (CPOs) are aware that the industry is set for a radical transformation
This transition is being accelerated by powerful forces such as artificial intelligence, advanced automation, and the marked shift toward a gig economy.
Research suggests that by the mid-decade, a substantial portion, one-third of all highly skilled work is set to be automated or replaced by intelligent machines or non-specialist personnel supported by cognitive computing.
While there may be apprehensions around job losses due to automation, it's important for CPOs to view this evolution from a different perspective.
Instead of replacing human jobs, automation is forecasted to serve as a complementary force to our human workforce, acting as a transformative instrument within the procurement landscape.
This impending revolution represents an opportunity to harness the power of technology, enhance efficiency, and fundamentally redefine the procurement function.
This presents an opportunity to shift resource focus away from tactical activities and toward a focus on higher value-added activities.
CPOs are encouraged to approach this shift with open minds and a readiness to embrace the future of procurement.
Propelling Procurement Towards Efficiency and Flexibility
Centralising processes, managing data analytics, and driving business strategies will be the expected norm for core procurement organisations.
With automation at the helm, procurement processes stand to improve immensely in cost savings, quality, and compliance.
As a result, lead times, downtime, and service interruptions are anticipated to drastically decrease, bringing operational efficiency and productivity.
Coextensively, the gig economy will play a vital role in redefining procurement by 2030.
Procurement is expected to expand the contracting model to utilise more numbers and more specialised category experts and consultants to manage specialised tasks.
This shift towards a contractor-led model, a trend already gaining momentum, is predicted to become the majority of the workforce by 2027.
Harnessing Contractors and Adaptability for Future-Proof Procurement
With benefits accounting for approximately 32 percent of employee costs, utilising contractors yields cost savings, an added benefit to the main value of expertise on top of their ability to quickly scale, and easily flex up or down to respond to changing business needs.
Considering these evolving dynamics, procurement organisations are encouraged to undertake an assessment of their current organisational designs, identifying ways to shift strategy to create more responsive and adaptable resource models.
Crafting a roadmap to optimise automation and restructure staff is paramount.
8 Ways CPOs can Embrace Automation and the Gig Economy
1. Create a Future-Ready Digital Strategy: Most importantly, CPOs should develop a comprehensive strategy that effectively combines automation and a variety of resource models. This strategy should be flexible to accommodate future advancements and changes in the market dynamics.
2. Invest in Automation and AI Technologies: To streamline procurement operations and increase efficiency, CPOs should invest in advanced technologies such as artificial intelligence, robotic process automation, and machine learning. These technologies can automate repetitive tasks, enabling the workforce to focus on more strategic tasks.
3. Reskill and Upskill the Workforce: It's important to provide the existing workforce with training to operate and optimise these new technologies. This helps in better integration of technology and human intellect and boosts workforce morale and job security.
4. Leverage Contract Workers: Embrace the gig economy by hiring expert consultants or freelancers for specialised tasks. This provides flexibility and cost savings as these workers are paid per task, without the additional benefits associated with full-time employees.
5. Implement a Managed Services Provider: Managing contract workers can be challenging. Thus, CPOs should establish an efficient management system to ensure smooth onboarding, task allocation, work monitoring, and performance tracking of these workers.
6. Implement Data Analytics: Use data analytics to track and anticipate business needs, trends and forecasts, monitor the performance of automated processes and gauge the productivity of your team. This provides valuable insights for further optimisation and better decision-making.
7. Establish Clear Communication Channels: Ensure that the communication lines between full-time employees, automated systems, and contract workers are transparent and efficient. This ensures seamless operations and fosters a collaborative work environment.
8. Stay Updated with Legal Regulations: As the gig economy is relatively new, it's essential for CPOs to stay updated with the latest laws and regulations related to contract employment to ensure compliance.
By the end of this transformative decade, procurement organisations are projected to be leaner and more agile, heavily focused on relationship-building and strategic business planning and CPOs must be prepared. This imminent shift signifies an exciting voyage towards a future where procurement is reimagined and its seat at the strategic table recognised, valued, and secured.
###
About Conrad Snover
As CEO of ProcureAbility, Conrad focuses on client success, employee engagement and culture, and product innovation.
Conrad has more than 25 years of experience in strategic procurement and supply chain management.
He has deep experience in launching and managing programs focused on strategy design, procurement transformation, category management, strategic sourcing, supplier development and organisational sustainability.
Conrad has consulted with numerous Fortune 1000 companies in a variety of industries including oil and gas, utilities, technology, banking and insurance, hospitality and healthcare.
He is on the Board of Directors of both the Utility Supply Management Alliance (USMA), and the Utility Purchasing Management Group (UPMG) and is a frequently requested presenter at national supply chain conferences such as USMA, UPMG, Procurement Leaders, SIG, and APPA.
Conrad holds a bachelor's degree in business from the University of Washington.
A retired sponsored athlete and aspiring ski-mountaineer, he spends his free time adventuring in the outdoors with his wife and their young son.
About ProcureAbility
ProcureAbility is the leading provider of procurement services, offering advisory, managed services, digital, staffing, and recruiting solutions.
For more than 25 years, we have focused exclusively on helping clients elevate their procurement function.
We combine leading-edge methodologies, analytics, market intelligence, and industry benchmarks with our uniquely flexible and customisable service delivery model.
The Fortune 1000 trusts ProcureAbility to transform their procurement operations, drive growth, and reimagine what's possible.
"Let ProcureAbility help you reimagine your procurement capabilities."​​​​​​​