Automated Delivery Services set to transform procurement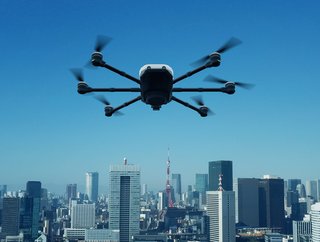 Automated Delivery Services set to transform procurement
ADS is poised to meet sustainability goals and enhance efficiency in the shifting landscape of eCommerce deliveries
The rise of automated delivery services (ADS) is poised to revolutionise the procurement landscape and transform supply chains in the coming years. With sustainability becoming an increasingly important consideration for consumers, companies are recognising the need to offer eco-friendly delivery options for their e-commerce operations.
Not only is the demand for sustainable delivery choices prevalent in the B2C sector, but it is also gaining traction in the B2B environment.
As a result, ADS are anticipated to reshape the procurement ecosystem and associated supply chains, creating new opportunities and challenges for businesses.
One of the key advantages of automated delivery services is their ability to provide enhanced visibility into the environmental impact of delivery choices. This enables companies to make informed decisions and align their delivery strategies with their sustainability goals.
By leveraging ADS, businesses can minimise carbon emissions, reduce fuel consumption, and optimise route planning, thereby contributing to a greener and more sustainable future.
Furthermore, automated delivery services offer significant benefits in terms of efficiency and cost-effectiveness. These services utilise advanced technologies such as autonomous vehicles, drones, and robotics to streamline the delivery process, resulting in faster and more accurate deliveries.
By reducing manual labor and optimising logistics operations, ADS can help companies improve their overall procurement efficiency and drive cost savings.
As we move forward into 2023 and beyond, the integration of automated delivery services into the procurement landscape is expected to accelerate.
More businesses are recognising the advantages of ADS in meeting consumer demands for sustainable delivery options, achieving environmental targets and optimising their supply chain operations.
Embracing this trend will be crucial for companies aiming to stay competitive and stay ahead in the evolving procurement landscape.