IBM expands its Procurement Tech with IBM Watson Orchestrate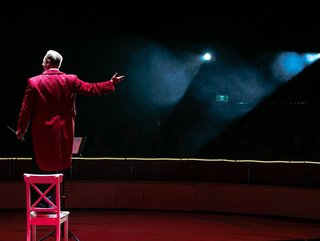 IBM expands its Procurement Tech with IBM Watson Orchestrate
IBM Watson Orchestrate marks next iteration in procurement technology drive opening up new levels of automation, collaboration & procurement excellence
Organisations are ceaselessly in search of ingenious methods to streamline their procurement processes and boost operational efficiency. The constant disruptions of the environment have charged this goal with a new urgency.
Addressing these demands, IBM, the renowned leader in technology and business solutions, continues to demonstrate its commitment to delivering cutting-edge procurement technology.
Through the expansion of its capabilities, IBM now introduces the powerful IBM Watson Orchestrate™, a groundbreaking solution set to shake up the procurement landscape.
Already a CES Innovation Award Honoree (2022), IBM Watson Orchestrate™ has significant features and operational advantages that empower procurement professionals in achieving greater productivity and success in their daily operations.
Unlocking Efficiency with Watson
Enhanced workflow automation
IBM Watson Orchestrate™ provides a novel approach to procurement workflows, automating tedious and repetitive tasks, resulting in significant time savings and increased efficiency.
By seamlessly integrating Watson's advanced capabilities, procurement professionals can focus their attention on strategic decision-making and higher-value initiatives.
Promoting collaboration
Collaboration is vital in procurement processes; ensuring effective communication among team members and successful completion of tasks.
With IBM Watson Orchestrate™, seamless collaboration is fostered through its intuitive interface, enabling real-time updates, task tracking and clear visibility into project milestones.
This ensures that every team member is aligned and that projects are executed with precision and timeliness.
Personalised and adaptable
IBM's solution offers a personalised experience by allowing customisation according to specific business needs. Procurement professionals can leverage Watson's extensive skill set by importing existing automations or developing new ones, tailoring them to align with their unique requirements.
This flexibility empowers professionals to address complex procurement challenges and drive improved outcomes.
Unleashing the power of automation
Prebuilt skills for streamlined operations
With IBM Watson Orchestrate™ comes equipped with prebuilt skills designed to simplify common procurement tasks. These skills cover a wide range of activities, such as managing email and calendar functions, handling files and folders, and facilitating efficient communication.
Leveraging the power of natural language processing, Watson comprehends contextual cues to execute tasks accurately and efficiently, eliminating the need for extensive training.
Managing open jobs and customer accounts
With IBM Watson Orchestrate™, the management of open jobs, candidates, and customer accounts becomes a breeze.
Procurement professionals can create job requisitions, interact with hiring managers, conduct candidate searches, and maintain customer information effortlessly.
These automated processes enhance productivity and ensure seamless operations throughout the procurement lifecycle.
Effortless day-to-day work management
With IBM Watson Orchestrate™ simplifies day-to-day work management by enabling professionals to create and share essential documents, manage calendar availability and collaborate effectively on meeting agendas and action items.
These features streamline administrative tasks, freeing up valuable time to focus on core procurement activities.
Tailoring automation to specific needs
Custom skills for workflow optimisation (RPAs and APIs)
The system empowers procurement teams to optimise their workflows further by utilising robotic process automation (RPA) and integrating Watson with external systems and data sources through APIs.
This flexibility allows professionals to train Watson on specific requirements, ensuring a tailored approach that aligns with unique business needs.
Seamless integration with existing tools
The ecosystem seamlessly integrates with a wide array of applications and tools, including Salesforce, Workday, Outlook, Gmail, and more.
This integration ensures smooth collaboration and effortless task completion, all within a user-friendly, no-code interface. Procurement professionals are able to maximise their existing technology investments while leveraging the power of Watson.
Embracing Watson Across Departments:
Human Resources empowerment
IBM Watson Orchestrate™ assists human resources departments by automating repetitive onboarding tasks and employee mobility processes. By reducing manual effort in these areas, HR teams can allocate more time to project delivery, talent development, and overall employee experience enhancement.
Optimising talent acquisition
Talent acquisition is a critical function within organisations, and IBM Watson Orchestrate™ proves to be a valuable asset in this area. By leveraging Watson's capabilities, professionals can delegate tasks such as resume screening, interview scheduling, and follow-up communications to the system. This allows talent acquisition teams to focus on building meaningful relationships with candidates, assessing their potential, and ultimately bringing the best hires to their organisations.
Procurement excellence through Watson
Utilising Natural Language Processing (NLP)
IBM Watson Orchestrate™ harnesses the power of natural language processing (NLP) to enhance procurement operations. By leveraging NLP capabilities, Watson can organise and prioritise short-term labour requests, facilitating seamless communication with short-term workers. This saves valuable time for HR professionals, improves accuracy in contracting decisions, and ultimately contributes to optimised procurement processes.
Efficient candidate sourcing
IBM Watson Orchestrate™ offers remarkable potential in candidate sourcing. Through the analysis of job postings and candidate resumes, Watson can identify the most promising candidates for specific positions and rank them based on suitability. Furthermore, the system can automate interview scheduling, track applicant statuses, and provide valuable insights into the candidate selection process, enabling procurement teams to make informed decisions efficiently.
Empowering recruitment efforts
IBM Watson Orchestrate™ empowers procurement professionals in their recruitment endeavours. The system can assist in creating compelling job postings, screening resumes, scheduling interviews, and even providing feedback to candidates.
Watson's analytical capabilities also enable the analysis of job candidate data, offering insights into recruitment trends and recommendations for process improvements over time.
Embracing the future of procurement
IBM Watson Orchestrate™ represents a significant advancement in procurement technology, providing professionals with the tools they need to excel in their roles.
By harnessing the power of automation, collaboration, and customisation, procurement teams can optimise their workflows, reduce manual effort, and allocate more time to strategic initiatives.
IBM's commitment to innovation ensures that procurement professionals can stay ahead of the curve and achieve outstanding results in a rapidly evolving business landscape.
In conclusion, IBM's expansion of its procurement technology with IBM Watson Orchestrate™ heralds a new era of efficiency and productivity in procurement operations.
By automating tasks, promoting collaboration, and offering tailored solutions, Watson empowers procurement professionals to focus on strategic decision-making, foster innovation, and drive successful outcomes.
As the procurement landscape continues to evolve, IBM remains at the forefront, providing cutting-edge technology that propels organisations towards procurement excellence. The power of IBM Watson Orchestrate™ can unlock new possibilities in the procurement journey, taking procurement departments to the next level.