Top 10 Procurement Software Companies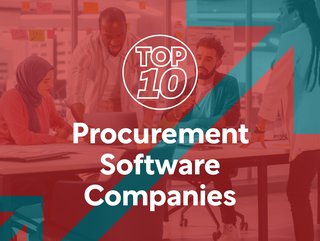 Top 10: Procurement Software Companies
Unveiling the game-changers in procurement software: Meet the top 10 companies reshaping the industry and redefining supply chain management.
Unlocking the potential of efficient procurement is essential for business. In this article, we present our definitive list of top 10 procurement software companies revolutionising the industry. From streamlining purchasing processes to optimising supplier management, these innovative companies are driving digital transformation and delivering exceptional value. Join us as we explore their cutting-edge solutions, empowering organisations to achieve cost savings, enhanced visibility, and seamless collaboration throughout the procurement lifecycle. Discover the leaders shaping the future of procurement and gain insights into the technology shaping the competitive landscape.
10: Zycus
Zycus is considered one of the best procurement software companies because of its Cognitive Source to Pay suite that enables sustainable performance and is sophisticated for complex enterprise needs, yet easy and intuitive for its users.
Zycus' Merlin AI powered software is organically built and seamlessly integrated to address sourcing & procurement, enterprise contract management, and accounts payables requirements. Zycus has also been consistently recognised by analysts such as Gartner and Forrester for its ability to execute and completeness of vision. Zycus is lauded for its advanced AI-powered capabilities, robust analytics, and strong customer support.
9: Workday
Workday offers a range of advanced procurement features, and is known for its ability to empower businesses to capture and analyse data to better understand spend and create more effective policies.
Workday uses machine learning to suggest relevant spend categories for hassle-free requisitions. It also offers best-in-class finance and HR applications with AI built in, which can help organisations make confident decisions faster, drive flawless business and financial operations, and empower their people for maximum performance.
Workday stands out for its intuitive user interface, user experience, and the ability to leverage data from other Workday modules for enhanced insights.
8: Basware
Basware's robust portfolio includes purchase-to-pay (P2P), accounts payable automation, e-invoicing, and e-procurement capabilities.
The implementation of Basware's software empowers organisations to achieve 100% user adoption and streamline the entire procurement process through automation. This automation not only enhances efficiency but also elevates transparency – a critical factor in strengthening supplier relationships and mitigating potential risks within the supply chain.
Basware stands out in the market as it offers one of the most advanced e-procurement solutions available, boasting an exceptional user experience (UX) and incorporating cutting-edge technology that leads the industry.
7: Infor
Infor's CloudSuite solution stands out by enabling businesses to digitally transform and optimise their entire supply chain network, from start to finish. By seamlessly connecting critical processes and integrating partners and devices involved in these operations, organisations can achieve enhanced real-time visibility and make data-driven decisions.
A key component of Infor's offering is Infor Nexus, a robust procure-to-pay automation solution. Designed to streamline the procure-to-pay process, this platform empowers organisations to effectively manage data quality. Infor Nexus operates seamlessly across various enterprise resource planning systems (ERPs) and other disparate systems, automating essential tasks such as document creation, order management, and collaboration.
6: Ivalua
Built on the principle that procurement has the potential to unlock substantial strategic value within a company's expenditure and supply chain, Ivalua offers a comprehensive source-to-pay platform that's globally recognised for its flexibility and adaptability.
With a track record of empowering over 300 leading businesses, Ivalua has facilitated the strategic management of a staggering US$500bn in spend, enabling organisations to gain a substantial competitive edge.
Their suite of services is centred around three core pillars, each designed to empower users and enhance procurement and supply chain processes. These are: full digitalisation, management of all spend categories, and improvement of transparency and data quality.
5: Jaggaer
Jaggaer has emerged as a leading player in the procurement software industry, establishing its reputation based on its exceptional capabilities in both downstream and upstream procurement processes.
Jaggaer's procurement prowess is evidenced by its recognition as a leader in the Gartner Magic Quadrant for Procure to Pay Suites and the Gartner Magic Quadrant for Strategic Sourcing Application Suites. Jaggaer has also achieved the prestigious Gartner Customers' Choice for Strategic Sourcing Application Suites, cementing its position as a trusted and highly-regarded solution provider.
4: GEP
With over 20 years of industry experience, GEP is widely recognised as one of the top procurement software companies, distinguished for its exceptional Source-to-Pay (S2P) solutions. GEP's robust offering, known as SMART, provides users with a comprehensive cloud-native procurement platform that simplifies the management of both direct and indirect spend.
Experts have lauded GEP's cutting-edge approach, highlighting its state-of-the-art leadership in the procurement software space. GEP is also known for its commitment to rapid advancements in artificial intelligence (AI) and big data analytics utilisation.
3: Oracle
Oracle is a global leader in procurement software, recognised as such primarily due to its comprehensive offering, Oracle Fusion Cloud Procurement. This integrated source-to-settle suite provides customers with a powerful solution that streamlines and automates procurement processes, ultimately driving operational efficiency and cost savings.
Oracle's commitment to simplifying the buying experience is evident. By providing intuitive and user-friendly interfaces, Oracle Fusion Cloud Procurement ensures a seamless and user-centric purchasing journey. This helps organisations enhance user adoption, streamline purchasing activities, and improve overall productivity.
2: Coupa
Coupa empowers its clients with a truly cloud-based procurement application that delivers rapid implementation and significant cost savings. With over 200 customers spanning 40 countries, Coupa's purchasing and procurement software empowers organisations to amplify their spend power and achieve up to an 11% reduction in spending.
A distinguishing feature of Coupa's offering is its user-centric approach. The Coupa Procurement System is designed with users in mind, facilitating seamless interaction with suppliers and invoices. This user-friendly interface enables employees to quickly and efficiently obtain the items or services they need, enhancing the overall procurement experience.
Notably, Coupa's industry recognition as a top procurement software company further validates its position in the market. It has received many awards such as the On Demand Top 100 Award and is regarded as one of the hottest procurement businesses. These honours and positive assessments from industry experts highlight Coupa's effectiveness in delivering tangible benefits to its customers.

1: SAP Ariba
Our number one pick for top procurement software company goes to SAP Ariba. Ariba stands out as a leading procurement software company, boasting global leadership in the realm of procurement and supply chain solutions. Ariba is at the forefront of modernising procurement processes by introducing innovative approaches that go beyond the fundamentals.
SAP Ariba's commitment to advancing procurement is evident in its comprehensive suite of solutions. These offerings extend beyond traditional procurement processes and encompass a range of functionalities designed to address diverse needs. Supplier management, strategic sourcing, solutions for direct spend, procurement, financial supply chain, solutions for midsize and growing companies, selling and fulfilment, and services for buyers are among the extensive array of solutions provided by SAP Ariba.
The implementation of SAP Ariba's solutions have demonstrated the potential to reduce buying cycles by up to 50%, which can contribute to cutting supply costs by 10% and significantly lower processing costs, often ranging from 25% to 60%