Top 10 procurement best practices for CPOs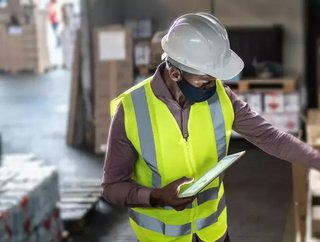 Procurement Magazine lists 10 of the top best practices for CPOs and procurement leaders to optimise and streamline their functions
Long gone are the days of procurement solely focusing on 'cost reductions' as supply chain complexities rise along with the risks, organisations are realising procurement's role in mitigating these challenges and ensuring supply chain resilience. 
"It's about transforming your supply chain into a critical asset that you can use to grow your business," said Quandary Consulting Group.
10. CSR
Customers care. 88% prefer businesses that make a positive difference when it comes to the environment and society, in the past five years alone online searches for sustainable goods globally has risen by 71%.
As we edge closer and closer to 2030, a key date for many sustainability initiatives - it will be vital for procurement functions to keep up as the demand for sustainable solutions rises. 
"If your organisation fails to meet those expectations, your customers may leave for the competition. Worse, you could permanently damage the reputation of your organisation," said Quandary Consulting Group.
But it will come as no surprise that supply chains are complex. So it will also be crucial for procurement functions to adopt some of the other key points in this top 10 (transparency, supplier engagement, risk mitigation) in order to be successful when it comes to CSR.
9.  Engage with suppliers
To ensure that suppliers provide reliable, high-quality goods and services on time and at the best rate, procurement functions need to be strategic with their engagement. Having greater insight into suppliers to track performance and evaluate relationships will help to build solid foundations with suppliers. 
"With more data on vendors' performance, you can engage them in a meaningful way that will ensure your business needs are being met," said Quandary Consulting Group.
Six steps for strategic engagement with suppliers:
Clear and open communication

Establish expectation early

Regular performance evaluation

On-time payments

Being aware of the competition

Self-service portals and vendor dashboards
8. Optimise inventory
Optimisation of inventory, a challenge as old as business itself. Managing spend while maintaining bottom lines and managing stock intake can be challenging. 
"Keeping inventory at an optimal level is one of the best procurement practices. Planning purchase quantities to minimise waste while delivering on customer expectations is a careful balancing game," said Quandary Consulting Group.
While it is important to have enough stock, holding onto inventory can increase costs over time, it is good practice to balance the rotation of inventory to reduce risks and unnecessary costs. 
7. Digital contract management
Contract management is a core component to the procurement function. By moving contract management to the cloud, like Accenture, organisations can benefit from reduced risk and maximum transparency. 
Cloud offers a centralised, easily accessible, and secure solution for procurement functions to store documents.
"This comprehensive view and depth of real-time insight is truly game-changing for our business and the value we can bring to our clients," said Joel Unruch, general counsel and corporate secretary, Accenture.
Discover 'five KPIs contract managers should measure'
6. Automate and RPA
Quandary Consulting Group states that inefficient procurement costs organisations US$1.5bn annually. Being more efficient as an organisation not only saves time and money but increases customer satisfaction. 
By automating process procurement functions can maximise growth at scale, while minimising repetitive tasks giving employees the opportunity to work on high-value tasks, which in turn, increases employee satisfaction, and also reduces human error in data entry. 
Three key processes to automate include: 
Payment reconciliation

Accounts payable

Invoicing
5. Integrations
"The procurement cycle is riddled with approval processes that create barriers. Even if you automate some aspects of your overall procurement process, you'll inevitably hit these gaps in your systems," commented Quandary Consulting Group.
Ultimately, bottlenecks cost procurement functions time and money, by integrating procurement processes organisations can benefit from a smoother and streamlined function from end-to-end. 
Connecting workflows increases the processing speed and bridges the gap between multiple systems for seamless data transfers. 
4. Transparency and data dashboards
Transparency, a common word in today's procurement and supply chain functions. Transparency is vital to many aspects of the procurement process whether it's keeping up to date with the latest information, mitigating risks, or simply providing a service. Transparency, open communication, and accountability help organisations to remain competitive, effectively manage their operations, reduce costs, and reduce maverick spending.
"Data dashboards make it incredibly easy for your team to access real-time data on your supply chain in a digestible format. This cuts down on confusion and unnecessary back-and-forth that happens when various departments try to patch data together," said Quandary Consulting Group.
3. Beyond 'cost reduction'
While an important aspect of the procurement function, cost reduction is not the only aspect. "When it comes to procurement, you need to think strategically," said Quandary Consulting Group. "Narrowing in on cost reduction is myopic and puts your business at a huge disadvantage. As markets continue to shift and the need to do more with less continues to grow, you need every edge you can get."
By being strategic in procurement organisations can leverage supply chains to stay ahead of the competition and provide a better service.
2. Mitigate risks
Risk, another word that is hard to go unnoticed in the last couple of years, the likes of trade wars, BREXIT, COVID, and the Suez Canal are all examples of the potential risks in procurement.
It is important for procurement functions to identify both their internal and external risks and then look to develop effective proactive strategies in the event that risks such as these happen again. 
1. Establishing a procurement management framework 
At the top of the list, is establishing a procurement management framework. "Before you can start addressing any inefficiencies in your procurement process, you need to establish a strong procurement management framework," said Quandary Consulting Group. 
An effective procurement management framework should establish guidelines for: 
Monitoring and approving purchase requests

Managing suppliers and negotiation

Conducting three-way match and quality assurance

Invoicing and payment

Record keeping

Hiring new buyers and purchasing agents

Training employees on products
Read Quandary Consulting Group's business transformation guide: The Procurement Management Strategic Playbook