Icertis: Five KPIs contract managers should measure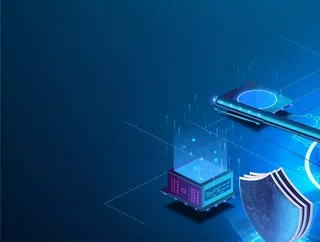 Procurement Magazine breaks down Icertis's five contracting KPIs it says contract managers should measure
In partnership with the World Commerce & Contracting Association (WorldCC), Icertis has identified five most common KPIs that organisations use to measure the effectiveness of their contract management and the areas in need of improvements.
In the WorldCC's latest benchmark report - The Benefits of Focus - The Costs of Neglect - offers a comprehensive examination of the challenges that contract practitioners have faced in recent years. 
The report studies over 650 global organisations, representing 300,000 contracting professionals, outlining crucial KPIs that are most important to meet the current industry challenges. 
The maturity of contract metrics
"What immediately stands out about the result is the maturity of contract metrics now being tracked and reported against by high-performing contract teams," said Icertis, who explained that it was not that long ago that simple measurements such as the number of processed contracts or active contracts were the only metrics tracked. 
While useful this data doesn't capture the impact contracts have on the wider business.  "Ironically, the lack of data demonstrating contract impact often leads to a lack of investment in the kind of contract capabilities necessary to gather better data!" added Icertis.
However, this paradox is starting to evolve and reduce. WorldCC's report indicates that more advanced KPIs are being measured by organisations, with the most advancements shown in organisations considered 'high-performing' by the  WorldCC.
The report stated that these 'high-performing' organisations are "equipped to drive continuous improvement – they are three times more likely to be leading or initiating changes to policies, practices, or contract terms." 
Top five measurements captured by 'high-performing' teams 
Negotiated benefits

Revenue improvements and contributions

Frequency and source of disputes/claims 

Cycle times to manage changes or disputes

Performance benchmarks with similar groups of other organisations 
The WorldCC also discovered that there was a strong correlation between successful contract teams and risk management measurements.  "Higher-performing groups are [...] more than twice as likely to gather and use data that contributes to the management of risk." 
But how are organisations capturing this data?
The WorldCC identifies contract management technology as the most common thread. "When comparing higher-performing teams with the field, the higher-performing teams are 37% more likely to put a greater focus on integrated (digital) data-flows across the contracting lifecycle, and up to 50% more likely to have invested in automation and analytics of contract obligation management, clause library management, and overall contract portfolios," said Icertis. 
To read the full report, click here.