SAP: Transparent, Measurable, Sustainable Supply Chains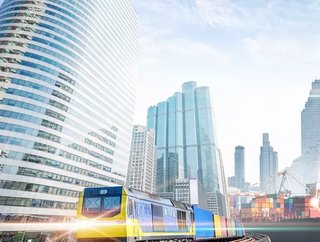 SAP announces a new portfolio that helps drive transparent, measurable and sustainable supply chains. John Wookey lends us his thoughts.
Picking up where we left off yesterday with John Wookey on how SAP's Business Network is helping customers better manage their supplier network and make for a better Supplier Experience (SX). A unified, digital supplier ecosystem allows procurement and supply chain leaders to gain traceability and holistically manage their logistics and supply network, including equipment management and maintenance.
But all the fun going on at SAP doesn't stop there. SAP has also announced new innovations designed to help create more sustainable supply chains.
Although carbon emissions enjoyed a brief drop over the past year, 2021 is on track to see the second-biggest increase in emissions in history. Woke consumerism and the powers of social media have underscored the need for sustainable and ethical business practices. As SAP says, this is the decade in which companies must act. 
SAP's goal is to make climate protection measurable, diversity and inclusion visible and ethical responsibilities transparent. In order to reach that goal, SAP is enabling and operationalising sustainability, diversity and inclusion, announcing a portfolio of new sustainability-specific products that help manage sustainability from concept through to manufacturing. 
To help launch new sustainable products, the SAP Responsible Design and Production solution ensures product designers can make sustainable choices from initial product concepts to production.
Assisting enterprises in managing their footprint, the SAP Product Footprint Management solution tracks sustainability throughout a product's lifecycle. And finally, SAP's Sustainability Control Tower solution provides end-to-end visibility. 
Insights Driven Procurement: Making the Right Trade-Offs
In my previous conversation with Wookey, we had talked about removing the friction for suppliers and trading partners and trying to work in a more collaborative way and with more availability of information, especially when it comes to bigger initiatives like sustainability. The business network is the digital framework that allows for that.
"One of the things we talked about last January was purchasing organisations, CPO's starting to balance financial and operational objectives with environmental and social objectives. So, how do you do that effectively? You need a complete profile of your suppliers, and you need to think about it in the network-based model. So part of what we're doing here is thinking about a multithreaded approach to these transactions.
"When you start thinking about your environmental footprint, often it's not so much the manufacturing of the goods, it's actually the transportation of them and understanding that piece of it." Bringing shippers and carriers into the fold along with buyers and suppliers gives customers the full end-to-end visibility customers are looking for.
"When you look at the demonstrations for the trading partner portal, one thing you'll see in the supplier definition is sustainability ratings. So people have a clear understanding of what the relative carbon footprint will be or what the wastage might be through it. There's a cost factor. There's an operational factor, like when can people deliver and how much product are you going to build to make sure you're never out inventory for your customers? 
Wookey says that increasingly, it comes down to making trade-offs, as leaders begging to factor in considerations such as carbon footprint into their decision making. "Your cheapest supplier may be halfway around the world but may have a much higher carbon footprint, obviously, if you're moving those goods to your facilities. Whereas you may have a local supplier, perhaps with a higher price, but one that will have a much lower environmental impact. So people need the ability to make those trade-offs. 
"Same with social constructs, people want to think about ethical sourcing, and they also want to think about creating a more diverse supply chain. So understanding how do you think about supporting women-owned businesses and minority-owned businesses is increasingly how people are thinking about building their spend strategy. And to do that effectively, you need to think about the idea that there's a network out there that is your training partner community. And how do you think about sourcing in a way that allows you to meet those trade-offs as you make decisions? And, and that's, ultimately, what people want. They want to have the visibility and the information so that they can make the right trade-offs from a business perspective."
Of course, as always, SAP continues to tackle the industries biggest challenges. Before he leaves, Wookey fills us in on what's coming up."One of the other areas that we will be planning to bring into it is something called the Asset Intelligence network, which is another tool that we've developed that allows parties to work together around collaborating on things like service warranty agreements. So, someone sells someone a good, and they want to put it under a service contract, and you need a way to manage that warranty in a collaborative way. But it's also a platform that allows people to work together and collaborate on IP [intellectual property], someone that may be working on a shared design [for example]."
Shifting Mindsets: Driving Supply Chain Innovation
For many industries, innovation and collaboration will require a shift in mindset. Wookey explains. "I think it'll be interesting looking at the different companies in different industries and how they think about embracing that quickly. In high tech, it's very common to have those kinds of relationships. When you have a chip designer and an assembly board manufacturer, they work together very, very closely, even while they're working with other folks that may be competitors, they have a very close, collaborative work relationship".
"The reason why I think the automotive alliance is interesting is historically automotive companies have been pretty nervous about working with other organisations that they see as competitive. It's interesting how it's kind of changed over the last few years. I think because of the massive shift going on between gas-powered and battery and the move to autonomous". 
That kind of 'guards down' mindset that allows for complete collaboration and bringing on new business partners, regardless of the competitive landscape, is slowly making its way into other industries. As Wookey says, leaders are now thinking, "I have to be willing to embrace relationships with people that in the past I might've looked at as competitors because I need specific expertise... I think that's where this network idea becomes so powerful."

To learn more, check out"Sustainability Management by SAP: Enabling Tomorrow Starts Today." Visit the SAP News Center, or follow them on Twitter at @SAPNews.