SAP's Business Network, Helping Customers Make for Better SX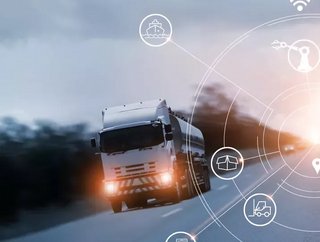 We talk to John Wookey on how SAP is helping customers jump onto the cloud and make for better SX with SAP's Business Network
Back in February, I had the fortune of having a conversation with Mr John Wookey,  President of SAP's Intelligent Spend and Business Network Group, on how he was back at SAP, helping procurement make for better Supplier Experience (SX) by bringing a CX approach to intelligent spend management.
Just last week, we touched base once again to chat about the exciting news on how SAP's new industry solutions will help companies manage their supply chains and drive more sustainable business solutions. 
SAP Business Network has officially been unveiled, representing SAP's first step toward creating the world's largest business network. Bringing together the connected community that spans over Ariba Network, SAP Logistics Business Network and SAP Asset Intelligence Network, the SAP Business Network will host 5.5 million organisations.
"So the SAP business network, at its foundation is a way to help connect training partners to improve the way they execute in their business processes. At the core of it is something we call the unified trading partner portal, which brings together customers and suppliers, as well as other trading partners, as a way to improve the way that they work together. So if you're a supplier, you can, as an example, come into the trading partner portal, and see all of the business you're doing with different customers. You can get a sense of the state of different transactions, where current invoices are, et cetera. It's very much an insight-driven portal which gives suppliers or customers visibility into the specific business they are doing with various trading partners."
"It's all built on the core SAPbusiness technology platform. It is extensible, so people can basically add their own capabilities to it. It's also highly customisable, not only at the trading partner level but for individual users. So they can create an experience that, for instance, allows them to see the information that's most important and relevant to them at the top of the page and so on… it's a key part of the platform because it allows you to see visually how different trading partners will come together." 
"One of the advantages that we have is that we're not starting from scratch on this opportunity. We're able to leverage what we've already had in place for a period of time with the Ariba Network, which is the largest trading partner network in the world and still growing at a very good clip for us. It also brings together some of the other network capabilities that we've had in the company as well, including things like logistics business network, which brings together shippers and carriers. 
Wookey says the trading partner portal not only includes customers and suppliers but shippers and carriers as well. Allowing companies to connect to key business processes and transactions, including shipping status and add further dimension moving forward.
SAP, Helping Customers Step onto the Cloud
Introduced earlier this year, SAP's Rise program is part of its commitment to helping customers make the move from on-premise systems to cloud-based software. The program is essentially a set of services and capabilities that allows current on-premise customers to transition to SAP's cloud-based S4 solution. 
RISE with SAP transformation packages provide business transformation as a service with five initial industry-tailored cloud solutions for retail, consumer products, automotive, utilities and industrial machinery and components. Hundreds of customers have been quick to take advantage of the program as it allows them to start using the SAP business network and bring their suppliers onto the network along with them. It's how SAP is helping transition their existing long-standing customers running on-premise systems onto the cloud. 
"We see this as much more than just an application offering," says Wookey. "We really see this as a new way to think about how business happens. If you think about the history of our industry back to when I wrote my first code in character mode screens, it's always been about how do we help companies more effectively manage their business? And so you, one of the things I think SAP has been really good at over the years is helping people understand the business processes they use within their companies and help them model that in the software that we provide". 
"Typically, people think their business processes is everything that happens inside of their organisation. But if you think about it, a lot of the most important things that you're doing are actually work that you do, business processes that extend beyond your organisation. How you sell to your customers, how you work with your suppliers in your entire supply chain as you think about managing the manufacturing process, how you bring contract labour into a project.  These are all based on how you manage a network of relationships. That's really how we think about the business network— How do we help our customers manage a network of relationships and start thinking about their business processes, not only within their organisation but across their entire supply chain and across their entire trading partner community. 
"The Business Network to us… much more of a foundational shift in how we think about enterprise software and how we think in the future more and more of our customers will think about it."
As we've said before, Wookey and his colleagues are yet again leading the way, taking the friction-free, multi-channel customer experience customers today are demanding, flipping it on its head and giving it to procurement, from RFX to payment of invoice. Because, as John says, it's two sides of the same coin. Make it easy to do business with you, and people will do exactly that, and you'll pick up efficiencies and some dollars along the way.
Find out more on the SAP Business Network
Read "Start Your Digital Transformation Journey: RISE with SAP for Industries."