PepsiCo: A leader in ESG & supplier diversity and inclusion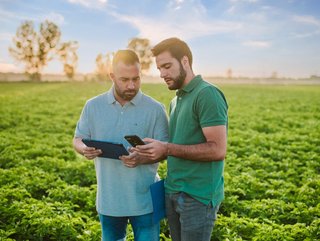 PepsiCo releases its first ESG Summary since the launch of PepsiCo Positive, & commits to spending US$400mn+ a year with Black & Hispanic-owned suppliers
Publishing for the first time since the launch of PepsiCo Positive (Pep+), PepsiCo has released its first Environmental, Social, and Governance (ESG) Summary. Evolving from its previous sustainability reports, the ESG Summary highlights the organisation's efforts to leverage its brands, people and scale to drive positive action for the planet and people, as well as its progress on industry-leading commitments.
Key statistics within the report include:
Increasing the adoption of regenerative agricultural practices to more than 345,00 acres - target seven million acres by 2030.
Supporting the livelihoods of female farmers and rural communities with its US$20mn USAID partnership and US$2mn Next Generation Agricultural Fund.
Reducing Scope 1 and 2 emissions by 25% (2015 baseline), with over 70% of electricity needs met by renewable sources.
Improving operational water-use efficiency by 18% (2015 baseline) - target 25% by 2025.
Replenishing 34% (6.1bn litres) of water used in operations to local watersheds in 2021.
Providing safe water access to more than 68mn since 2006 - target 100 million by 2030.
Increasing Black managerial representation to 8.3% and Hispanic managerial representation to 9.5% - target 10% for each by 2025.
Increasing women in managerial roles to 43% - target 50% by 2025.
"PepsiCo's commitment and action to create a more sustainable and resilient food system is unwavering and we are proud of the progress that we have made in 2021 toward our new and updated pep+ goals," said Jim Andrew, Chief Sustainability Officer, PepsiCo.
40 years of supplier diversity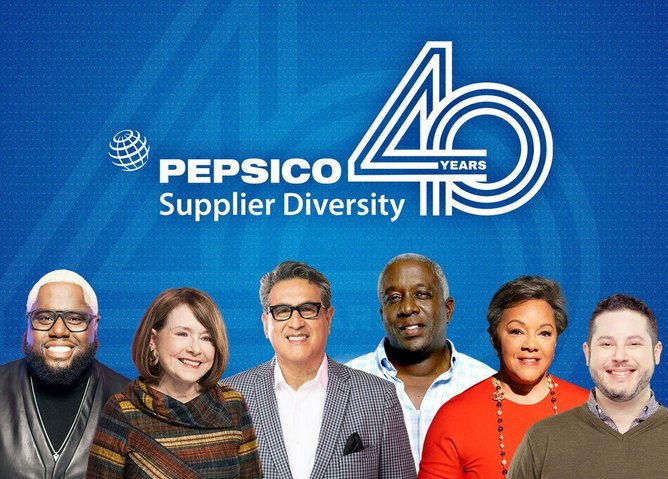 Celebrating 40 years of its Supplier Diversity Programme, PepsiCo is proud to report that it is spending more than US$1bn annually with certified diverse suppliers.
Such suppliers include women-owned, Black-owned, Hispanic-owned, Asian-owned, LGBTQ+-owned, Native American-owned, individuals with disabilities-owned, and Veteran-owned.
Since the programme first began in 1982, the organisation has increased its spend of US$5mn to nearly US$30bn spent over the last 40 years across its entire value chain.
"As one of the leading convenient food and beverage companies in the U.S., we have a responsibility to leverage our size and reach to help address the systemic barriers that too often limit or exclude diverse suppliers from developing and expanding their businesses," said Melani Wilson Smith, PepsiCo's Global Chief Procurement Officer.
She adds: "We've been on this journey for decades and we are committed to growing with our diverse suppliers and procuring new ones. Working with diverse-owned businesses is one of the more important ways we can help build a more inclusive supply chain which, in turn, strengthens the communities where we operate and yields greater value for our consumers and customers."
Expanding its efforts to increase its spend with diverse suppliers
Committed to expanding its supplier base and increasing its overall spend, PepsiCo aims to do so through forums, mentorships, partnerships, and resources, as well as increasing support when it comes to the supplier certification process.
In 2020, PepsiCo increased its focus on supporting Black and Hispanic suppliers as part of its Racial Equality Journey - committing to invest US$570mn in the next five years to increase the representation of these suppliers within its workforce.
The company also aims to achieve this by leveraging its scale and influence, driving long-term change through addressing systemic barriers to economic opportunity.
In 2021 the organisations spent almost US$500mn with Black and Hispanic suppliers, PepsiCo plans to continue this investment, committing to spending US$400mn annually with such suppliers.