Coupa helps organisations comply with ESG regulations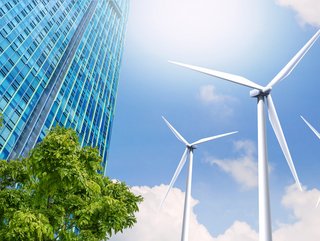 Global business spend management (BSM) solution provider, Coupa Software, expands its ESG support helping organisations comply with changing regulations
As a leading global provider of business spend management (BSM) solutions, Coupa Software has launched a new set of capabilities to help its customers comply with changing global regulations and make progress on their environmental, social, and governance (ESG) targets.
Industries face increasing sustainability pressures
As organisations face increasing pressures from investors, consumers, employees and regulators to improve their sustainability and social impact, the need for greater visibility continues to rise.
In a recent survey conducted by Coupa Software, the company discovered that many industries are suffering from data blindspots preventing full compliance with ESG legislations.
Despite Germany's Supply Chain Due Diligence Act coming into effect in January 2023, 65% of businesses worldwide still cannot tell if their closest suppliers meet ESG standards, with 57% admitting that they do not have an effective risk management system in place to ensure ESG integrity.
"CEOs and business leaders possess the will to lead change and transform the way they conduct business, yet obstacles around data are causing them to fall short. This is where uniting the power of spend comes in," said Rob Bernshteyn, chairman and CEO of Coupa.
"A comprehensive strategy around business spend management that leverages data-driven insights from the community can equip businesses to proactively reduce risks, while also becoming more profitable and purposeful."
Helping businesses make more impactful spend decisions
Launched at Coupa Inspire EMEA 2022, Coupa Software now offers its customers new capabilities as part of its Sustainable BSM solution to help improve sustainability and comply with ESG regulations.
Benefits of the new capabilities include:
Tailored risk assessment for supply chain due diligence
Visibility into supplier risk and compliance data
Collaboration across teams
"Global regulators have spoken: companies can no longer kick the can around on ESG. Germany's Supply Chain Due Diligence Act is particularly strict, causing many businesses to scurry around to better understand their ESG risk, and ultimately mitigate it before the January deadline," said Markus Hornburg, vice president global product compliance at Coupa.
"Several other countries either already have related legislation, or are seriously considering it, leaving businesses to make sense of hundreds of nuances. Coupa's Compliance-as-a-Service offerings solve this pain point for customers, helping global businesses streamline their approach to compliance. This gives customers confidence that their brand and bottom line is protected."