Germany's ESG mandate: How to ensure procurement compliance?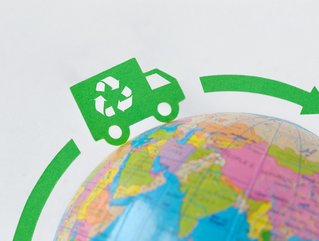 Organisations today can no longer hide in the shadows when it comes to their ESG impact - Procurement Magazine looks at Germany's new ESG mandate
In the wake of COVID-19, national governments are taking a stand to ensure that organisations and their suppliers are held accountable for their environmental, social and governance (ESG) impact.
Being among the world's most sustainable countries, Germany ranks highly for its growth, employment, social security, and environmental protection. Continuing to lead the global ESG efforts Germany has established new legislation that will apply to all operating businesses within its borders.
What is the German 'Supply Chain Act'?
Known as 'Lieferkettensorgfaltspflichtengesetz' or 'Lieferkettengesetz', Germany's latest supply chain act, once in effect, will require organisations to undertake significant due diligence on their entire supply chain, regardless of where they are located.
Supply chains will be expected to monitor for human rights violations and compliance against certain environmental standards.
The legislation will come into effect on 1 January 2023, applying initially to registered offices and branches in Germany with 3,000 or more employees. By 2024, the legislation will extend to companies with over 1,000 employees.
Should organisations violate their due diligence or reporting, they will face fines of up to US$8.9mn depending on the nature and severity of their violation.
Companies with an average annual turnover of more than US$446.8mn could be fined up to 2% of their average turnover for any violation.
Coupled with monetary fines and negative publicity, organisations will also face exclusion from signing contracts with German public entities.
How can organisations ensure they comply?
Organisations will need to align their suppliers - as well as third, fourth, and fifth party companies - across their multi-tier supply chain. In doing so they will be able to ensure appropriate steps are taken to monitor, aggregate, and report relevant information in order to verify their compliance.
Organisations will also be asked to publish their internal policies detailing their due diligence practices, as well as annually report their measures taken and any breaches to the German Federal Office for Economic Affairs and Export Control.
Coupa Software's best practices to comply with the 'German Supply Chain Act' in time
Those that will be top performers will ensure their senior leaders and directors are in support, understanding the importance of a strong risk management program.
Adopting a centralised control approach will allow organisations to save costs and avoid duplicating efforts when it comes to vendor approvals and vetting.
Organisations should look to incorporate third-party risk management into vetting and sourcing criteria when awarding new business. Vendors should vet their own suppliers and third parties for security, compliance, and ethical concerns.
Provide visibility into amplified risk and conduct regular in-depth audits.
Transition from spreadsheets and legacy systems to modern digital platforms for third-party risk management processes and supply chain planning. Organisations can benefit from real-time data collection and threat detection, as well as improved risk management outcomes and reduced costs.

Join global business leaders and sustainability experts taking meaningful action at Sustainability LIVE, held at Tobacco Dock, London, 23-24 February 2022. Register to attend today! Click here to learn more.