Meet the speakers: Geraint John, VP, Interos Resilience Lab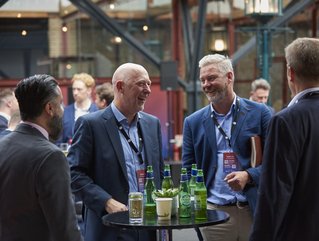 Meet Geraint John, VP, Interos Resilience Lab. John will be speaking twice on Day 1 of Procurement & Supply Chain LIVE: The Risk & Resilience Conference
In Brief
Name: Geraint John
Company: Interos Resilience Lab
Position: Vice President
Year joined: 2022
Attending Procurement & Supply Chain LIVE: Day 1 - 27th April
Who is Geraint John, VP, Interos Resilience Lab?
Geraint John's career in the supply chain and procurement industry began in 1999 at Redactive Media Group. Since then, John has been self-employed, and worked for State of Flux, SCM World and Gartner before joining Interos.
As an experienced researcher, writer, content creator, presenter and adviser, John has spent the last 22 years covering issues affecting the global procurement and supply chain profession.
At Interos, John is responsible for building a team of analysts to deliver rapid intelligence to public and private sector organisations on impactful supply chain disruptions. He also produces original research and insights for customers and the wider market.
Who is Interos?
Founded in 2005, Interos is a leading operational resilience company dedicated to reinventing how companies manage their supply chains and business relationships.
Interos helps those in procurement and supply chain reduce risks, avoid disruptions, and achieve superior enterprise adaptability. Interos also helps to uncover game-changing opportunities to radically change the way companies see, learn and profit from their relationships.
About Procurement & Supply Chain LIVE: The Risk & Resilience Conference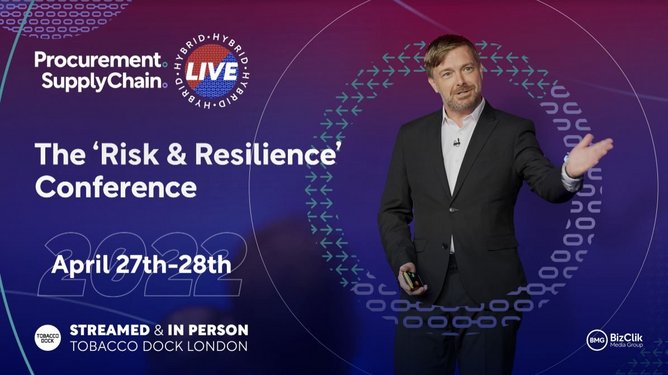 Across these two unmissable days, the agenda will include seven core themes:
Supply Chain Risk & Resilience
Digital Procurement
Transformation
Supply Chain Sustainability
The Global Logistic Forum
Supplier & Contract Management
Digital Ecosystems
To explore the full agenda for Procurement & Supply Chain LIVE: Risk & Resilience, click here.