CHUBB: Supply Chain Risk Management in Life Sciences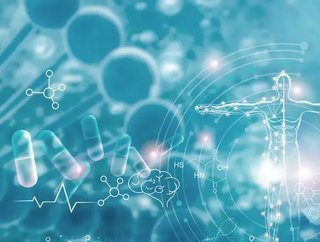 Middle-market manufactures are challenged to manage key risks says new data from Chubb and the National Center for the Middle Market (NCMM)
The global pandemic unmasked the vulnerabilities that lay within today's complex supply chains. However, few are as complex as that of the life sciences industry, consisting of makers of medical devices, pharmaceutical and biotech producers, dietary supplements companies, analytics labs, contract manufacturers and research companies, distributors, and more- the vast majority of which are small or middle-market organisations.
In fact, a recent report from BIO Industry Analysis reflects that more than 90% of the biopharmaceutical industry is made up of small, emerging companies with less than $1 billion in sales.
New data from Chubb and the National Center for the Middle Market (NCMM) shows that middle-market manufacturers are finding it either extremely or very challenging to manage the following risks: 
· 46% Non-cyber catastrophic incidents (natural disasters, operational problems)- up from 17% in Q4 2020 
· 45% Insufficient cyber security- up from 32% in Q4 2020 
· 44% Supply chain risk- up from 25% in Q4 2020 
· 42% competitive risk- up from 25% in Q4 2020 
· 42% Legal, regulatory or compliance risk- up from 23% in Q4 2020 
· 43% Change in leadership or control (CEO succession, M&A)- up from 18% in Q4 2020
Life Sciences in the Middle Market, a report by Chubb and the National Center for the Middle Market (NCMM), details both the challenges and opportunities facing companies in the life sciences industry. Conducted in March 2020, the survey polled 400 life sciences companies and offers executives within the industry insights on how to balance risk and navigate regulations to ensure success- despite the obstacles.
"The life sciences industry is concentrated in the middle market—the segment that drives the U.S. economy," said Lee Farrow, EVP, Life Sciences Industry Practice Leader, Chubb. "This report presents findings that should serve as a good gauge for middle-market life sciences executives in better understanding the challenges and risks their companies face individually, and as an industry."
"In many ways, COVID-19 has exacerbated every one of the critical challenges faced by middle-market life sciences companies," said Ben Rockwell, Division President, Chubb Middle Market. "The pandemic brought new focus to weak links in supply chains, as well as a range of other potential risks and liabilities. For example, connecting companies, devices and end users into technology ecosystems multiplies the targets for cyber intrusions. To help navigate the changing landscape, it is important that life sciences companies work with knowledgeable brokers and agents to help connect them with risk management solution providers that specialise in assessing these unique exposures and provide state-of-the-art products and services to help ensure that each company's risk management strategy aligns with their growth plans."
"Life sciences is a classic knowledge business, where innovation, rapidly changing science and the potential for fast growth come together with the need to manage security, privacy and risk," said Thomas A. Stewart, Executive Director of NCMM. "This report shows how the best middle-market life sciences companies achieve both growth and safety and make lives better."
Risk Spotlights
Cybersecurity. As life sciences companies look to adopt advanced technologies for competitive advantage, this will dramatically increase the need to transfer often sensitive data. As digital ecosystems grow, connecting devices, end-users and companies, vulnerability points multiply, creating new opportunities for cybercriminals, and creating potential health risks for patients and financial, operational and reputational risks for companies.
The report says solutions for managing these exposures include regular cyber risk assessments combined with insurance options for cyber liability exposures that can include services to help prevent or mitigate losses and to recover from a cyber event.
Continuity of Business. To help you mitigate the risks of supply chain disruptions before they impact your business, the report suggests businesses should "thoroughly validate the supplier's raw materials, production methods, business practices, financial strength, and continuity plans. In addition, businesses should have comprehensive business continuity plans themselves, as recovery from a disruption hinges on effective planning and education. 
In that vein, to help with risk assessment and mitigation, emergency response planning, and business recovery planning, Chubb offers a robust Business Continuity Planning Guide that you can download here.
To learn more about the industry's economic impact, the challenges companies are facing, and what the fastest-growing middle-market life sciences organisations do to overcome hurdles and ensure sustained growth, download the full report.