Supply Chain Disruptions- Resilinc's Mid-Year Report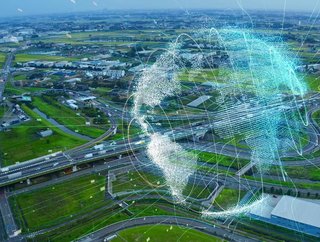 Supply chain disruptions due to supply shortages up 638% in the first half of 2021, according to Resilinc's mid-year report. We take a look at the data.
The world's leading supply chain risk monitoring solution, Resilinc, has released its 2021 mid-year report, revealing the top supply chain disruptions and the most impacted industries. Let's take a closer look.
Here are the top five supply chain disruptions to impact the first half of 2021:
Factory Fires

Mergers & Acquisitions

Business Sales

Factory Disruptions 

Leadership Transitions
Factory fires were up 150% YoY, putting 2021 on track to have the most factory fires ever reported in a year and contributing to record-breaking supply chain disruptions and supply shortages, the data showed. The uptick is contributed mostly to gaps in regulatory and process execution as well as the skilled labour gap in warehouses. 
Industries most impacted by disruptions so far this year include life sciences, healthcare, and the automotive industry. The data also revealed disruptions were up 638% in the first half of 2021 due to supply shortages such as semiconductor chips, plastics, and cardboard. 
Surprisingly, in terms of most reported events, supply chain shortages ranked only 6th place, coming up behind Leadership Transition. However,  Resilinc reports that as companies look to boost cash flow and optimise supply chains to better serve customers due to supply shortages, this is driving consolidations, mergers, and business sales.
In 2021 North America withstood the most disruptive events. In the first six months of 2021, they felt almost half (46.5%) of all events. Europe overtook last years runner up, Asia, for the second-highest number of events ( (23.43%), leaving Asia to come in third place (19.45%).
Ranking 19th for number of event alerts was Human Health disruptions, including COVID-19 events. Despite this, Resilinc has continued to designate the event as "severe," representing the company's first time ever ranking an event at that level of impact.
Resilinc- Empowering Agility and Resilience
Resilinc's platform offers its clients a virtual 'WarRoom'— a dashboard where customers and suppliers and communicate and collaborate to identify, assess and quickly resolve disruptions. Out of the 5,425 alerts about potential supply chain disruptions the company sent out between January 1 - June 30, 2021, 59% were impactful enough to trigger the creation of a WarRoom.
Resilinc helps map supply chains nth tiers deep, exposing vulnerabilities and bottlenecks deep within your supplier base—  alerting of issues, and providing the platform to act dynamically, shortening time to action so you can reduce the impacts on your organisation and protect your revenue, despite global supply chain disruptions.