Unisys; Enabling Supply Chain Visibility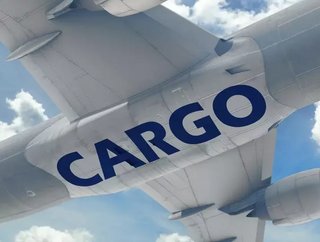 Announced today- Unisys is improving supply chain visibility, enabling end-to-end piece level tracking for cargo shipments
A December 2020 survey found that 92% of supply chain professionals say they can't trust the data they have on products traveling through their supply chains. 
Pharmaceutical companies cited losses as much as $138 million a year from product spoilage due to the lack of visibility.
Another study of North American and European retailers showed that just 16% of the companies surveyed are able to get real-time key performance indicators for their supply chain.
Improved Supply Chain Visibility
The global pandemic and ensuing supply chain disruptions and challenges made apparent the need for supply chain visibility and traceability in the movement of goods— making software like Unisys, a global IT solutions company that enables airlines piece level tracking of cargo shipments vital to safeguarding the continuity of business operations. 
Previously, the ability to track the status and location of each piece of a shipment throughout its journey was only available to shipping giants such as FedEx and UPS. Although shipping companies had similar technology available that allowed for tracking by piece level, the functionality was only available for shipments moved via their own aeroplanes. 
In a recent session at the Council of Supply Chain Management Professionals (CSCMP) annual conference, Gregory Pritchard, Head of Global Logistics and JAPAC Distribution at AbbVie, spoke to the importance of real-time visibility, stating, "Immediate real-time understanding of the position of your shipments, and then being able to respond, creates a level of added assurance for your customers and enhances that service experience."
Rodney Melton, senior director, Industry and Client Management at Unisys stated: "With the growth of e-commerce and the increased quantities of special cargo flown, online retailers and shoppers want to know where their individual cargo pieces are at all points of the supply chain – starting with the freight forwarder and continuing all the way through to when it is delivered to the consignee – as opposed to just the larger shipment of which the individual pieces are a part.
"This new capability is also critical to suppliers that need information at an individual piece level for more effective planning and storage, as well as for improved visibility so that they can take the appropriate actions to ensure compliance with local customs and regulations. This is especially critical for high-priority and/or perishable cargo such as pharmaceuticals, live animals and food.
For more information on Unisys' air cargo services capabilities, click here.