BMG launches its May edition of Procurement Magazine
The May edition of Procurement Magazine includes interviews with leading experts and executives from the Standard, Scottish Government, Visa and more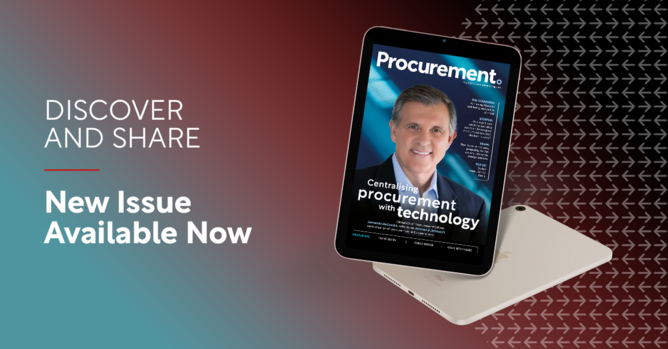 BizClik Media Group, the UK's fastest-growing publishing company, has published the May edition of Procurement Magazine.
The digital edition of Procurement Magazine is a trusted industry source for in-depth reports and interviews with the leading minds in the procurement industry.
This month's edition features an extensive lead interview with The Standard's Rachel Henney on the company's approach to ESG, commitments to simplicity in its procurement processes and strong third-party governance.
"The Standard is a family of companies dedicated to helping our more than eight million customers achieve financial well-being and peace of mind," says Henney.
Elsewhere we speak to Johnson & Johnson's Global Chief Procurement Officer (CPO), Leonardo DeCandia, who reflects on the company's centralisation of procurement in its operations.
"About six years ago, we recognised that more strategic value could come from procurement if it was better managed as an enterprise function. We looked at our governance responsibilities around the world and how we could conduct these in a more harmonised, collective way. Johnson & Johnson was one of the early adopters of strategic sourcing,2 says DeCandia.
The may edition also contains extensive interviews with key thought leaders from the Scottish Government, Werfen, Snam S.p.A, Asahi Beverages, WeWork and many more.
You can visit www.procurementmag.com for daily news and analysis of the ever-changing [add industry] industry, or click here to read the digital magazine.
About BizClik Media Group
BizClik Media Group (BMG) is one of the UK's fastest-growing media companies with a global portfolio of leading industry, business and lifestyle digital communities.
BizClik's expanding portfolio includes Technology, AI, FinTech, InsurTech, Supply Chain, Procurement, Energy, Mining, Manufacturing, Construction, Healthcare, Mobile, Data Centre, Cyber, and Sustainability.
For more information, please visit https://www.bizclikmedia.com/