Amazon Business' buying with Punch-In procurement solution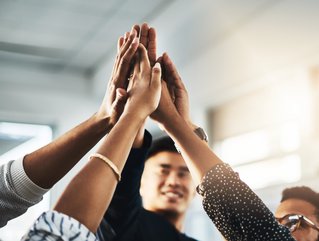 A new procurement solution from Amazon Business simplifies buying, giving procurement teams a more efficient shopping experience
Amazon Business has launched a new procurement solution, the "Punch-in", which can help businesses simplify the buying experience.
Amazon Business' more efficient buying system
Punch-in's goal is to simplify the buying experience for customers, while advancing organisational compliance.
"We created this feature to enable buyers to start their purchasing journey directly on Amazon Business and submit the cart to their e-Procurement system for Purchase Order creation and reconciliation," said an Amazon Business representative.
Before Punch-in, buyers would begin their purchasing journey from their e-Procurement environment, in order to keep in line with their organisation's buying policies.
With Punch-in, businesses can:
Let buyers begin the purchasing journey on Amazon Business
Finish the purchase order within their own e-Procurement system
Allow administrators to keep their spend in one place
The tool is now available to business buyers across the UK and US and is accessible on Compleat Software.
Innovating simpler solutions for customers
This is the latest from Amazon Business in a growing volume of procurement products for business buyers - and new partners are still being added.
"At Amazon Business, we are obsessed with innovating on our customers' behalf – and Punch-in is a solution that we are very excited about. This new feature will simplify the buying process for many of our customers," said Nabil De Marco, Director of Amazon Business Europe. "For those companies with buyers who enjoy the familiar UI and functionality of Amazon Business, Punch-in will enable them to start their journey on our website while remaining within their organisation's buying policy guidelines. We look forward to continuing to receive feedback from our customers so we can keep improving and expanding this offering for them."